Nair San, all set to begin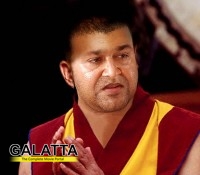 By
Ambili S [ February 07, 2013 ]
Jackie Chan's bond with India is becoming stronger these days. It looks like he has confirmed his participation in Nair San, a Malayalam film based on the life of Ayyappan Pillai Madhavan Nair (known as Nair San to Japanese), a multifaceted icon in Indian history. His name is an integral part of Manchurian and Japanese history as well.

Jackie Chan was highly impressed with the script of the film and is very keen to be a part of it. Mohanlal will plsy the lead role in the film. Shooting will take place in Mongolia, Hong Kong and Japan.

Nair San was an industrialist who took part in the Indian freedom struggle. He even collaborated with Subhash Chandra Bose and played a key role in his Indian National Army. Nair was a man of strong and broad ideologies that were way too far ahead of his time. He married a Japanese girl and was army advisor for the Manchurian government. In short, he conquered the hearts of East.
Movie