Santosh Sivan's Ceylon, first look!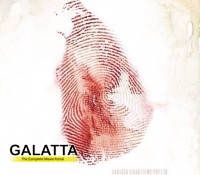 By

Ambili S

[

June 04, 2013

]
Cinematographer-director Santosh Sivan is getting ready with his next directorial venture, Ceylon which is made simultaneously in Tamil and English. The film stars a 15-year old boy in lead role. The Thuppakki cameraman has also clarified this film will have nothing to do with the LTTE.

Ceylon is the story of four boys caught in the middle of the war in Sri Lanka. It is heard that Sivan spent months researching and getting footage for the film.