Kanaka battling cancer!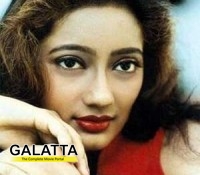 By

Ambili S

[

July 29, 2013

]
Karagatakaran actress Kanaka, daughter of Devika, is reportedly battling against a deadly cancer. We hear that the actress is in her final days and has denied permission to visitors. She was diagnosed with advanced stages of cancer early this year and treatment has failed to cure the illness.

We express our deep condolence to the actress and pray for her well-being!
TAGS: Kanaka