Release Date :
25-11-2021
Movie Run Time :
2:28 Hrs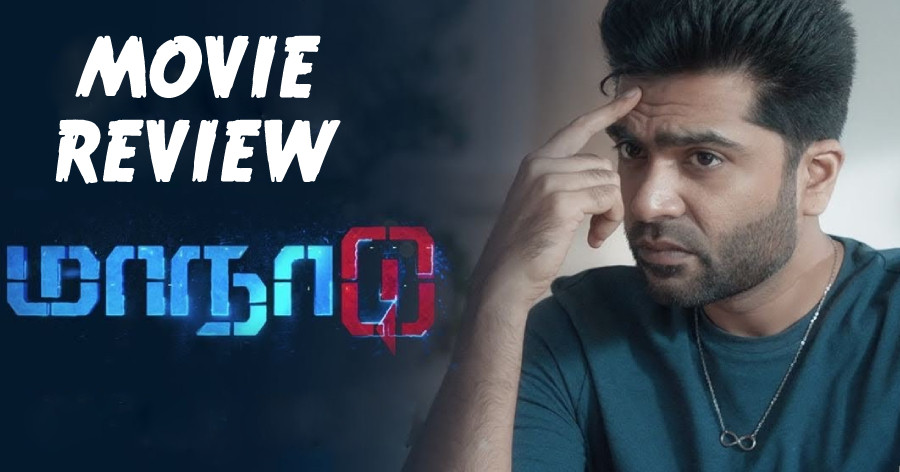 Maanaadu Movie Cast & Crew
Production :
V House Productions
Silambarasan TR's Maanaadu is a film that has excited the fans and film buffs ever since its first announcement and after a patient wait, the film has finally released in theatres amidst huge expectations. Directed by Venkat Prabhu, this time-loop based political drama features SJ Suryah as the antagonist and has music composed by Yuvan Shankar Raja. Here is our review of the film! 
STORY:
Abdul Khaaliq (Silambarasan TR), who comes to Coimbatore to help his friend's love is trapped in a time-loop where he needs to prevent a massive accident that is planned to take place at a political gathering. Tamil Nadu Chief Minister is planned to be killed at the political gathering and if he doesn't prevent the accident, a Muslim guy will be forced to take up the blame. Dhanushkodi (SJ Suryah) and Y Gee Mahendran are the masterminds of the accident and Abdul Khaaliq decides to lock horns against them. How does Abdul Khaaliq make use of the time-loop trap to prevent the accident and save the Tamil Nadu Chief Minister is what Maanaadu is all about. 
SCREENPLAY, DIALOGUES, DIRECTION: 
Venkat Prabhu takes up an interesting premise that holds our attention completely and keeps us invested. The first half of the film moves at a wavered pace with a mix of well-written scenes and uninteresting scenes. The repetitive sequences in the first half might be of worry for a few. The interval sequence sets a solid base for the conflict to begin and there is no look back since then. The second half of Maanaadu is a roller coaster ride that keeps you completely hooked. The conflict between Abdul Khaaliq and Dhanushkodi is fantastic to see as it has a solid amount of fun and excitement. The writing of both the characters is impressive. Whenever you have a strongly written villain in your script, you can be assured of the film's success and Maanaadu is no exception. The true success of the film lies in its strongly written antagonist and it is effectively elevated through SJ Suryah's performance.
Abdul Khaaliq also proves to be a well-sketched character who initiates different ideas to prevent chaos. Venkat Prabhu, the writer shines in style and it is good to see him back in form with a punch. Venkat Prabhu understands the pulse of the audience and so, he writes the scenes that effectively connect with the audience. Maanaadu has a great level of fun, especially in the second half and we need to admit that Venkat Prabhu has succeeded, both as a writer and director.
Talking about fun, watch out for the hilariously funny scene featuring Silambarasan TR, SJ Suryah, and Y Gee Mahendran. You are sure to laugh out loud in that scene. For the few slips in the first half, Venkat Prabhu & co. compensates with a finely engaging second half that gives completeness to the film. It is good to see Venkat Prabhu write such a complicated script and present it in his own style. 
CAST: 
Silambarasan TR is in top-class form, delivering one of his best-ever performances and it is a delight to see him perform as Abdul Khaaliq. He fits the bill neatly. STR has a certain level of charm and electrifying screen presence and he makes good use of that to enable his performance. On the opposite side is SJ Suryah who is a beast in this film. His entertainingly eccentric performance is one of the major highlights of the movie and Maanaadu is one more film where he scores full points as a villain. SJ Suryah as Dhanushkodi is terrific and he is surely going to be celebrated in the theatres.
Kalyani Priyadarshan, despite appearing only for a limited screen time, delivers a fine performance. Premgi Amaren and Karunakaran help with a few laughs here and there. Veterans like Y Gee Mahendran, Vaagai Chandrasekhar and SA Chandrasekhar add more value to the film with their experience as actors and among the three, Y Gee Mahendran's performance is the pick of the lot. 
 
TECHNICAL: 
While 'Meherezylaa' song is passable, Yuvan Shankar Raja's background score is strikingly impressive, uplifting the overall impact of the film. The music adds solid strength to the scenes and Yuvan's score is definitely one of the positive takeaways from the movie. Richard M Nathan's cinematography has neat compositions and well-lit visuals. For a film of this style, editing plays a crucial role and Praveen KL's cuts make us understand the proceedings with ease.  Praveen KL makes the complications seem easy and his work is top-class! 
SO? 
Maanaadu is a film that has an entertaining screenplay to keep you hooked! 
Verdict With fantastic performances from Silambarasan TR and SJ Suryah and effective writing from Venkat Prabhu, Maanaadu is a solid entertainer! 
Galatta Rating: (
3

/5.0 )
User Review
Latest Tamil Movie

Reviews