Release Date :
31-01-2020
Movie Run Time :
2:01 Hrs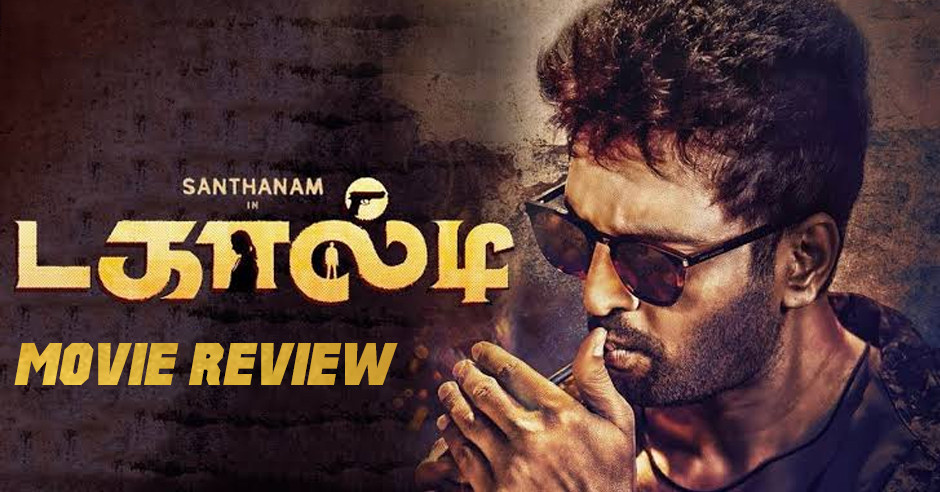 Dagaalty Movie Cast & Crew
Production :
Handmade Films
Santhanam takes a break from his usual comedy route and chooses an action crime drama laced with a few comedy scenes. Does Santhanam manage to strike gold yet again with Dagaalty? A petty thief who is on a mission to deliver a girl to a gangster, later falls for her and fights to save her! Dagaalty actually has nothing much to offer with a predictable story and screenplay. The audience are always ahead of the proceedings and the film doesn't excite them at any stage. There is hardly a comedy sequence that clicks.

With Yogi Babu and Santhanam teaming up for the first time, you expect some fun scenes but the story did not give them much space to unleash their potential, except during the pre-climax portion. Even those comedy scenes are strictly restricted for Santhanam fans. The screenplay is very loose and you would feel a lot of restless moments. Cinematographer Deepak's camera work enriches the overall canvas of the film. We get to see some glossy visuals with the help of the art direction department. But the music is a little absurd and doesn't go well with the film. The cuts could have also been better, especially during the first half.

It is a script that any hero could fit in and to have a comedy star like Santhanam is only an added advantage. He scores high on the action scenes. His love portion is limited and doesn't disturb the flow of the film. But, the biggest issue here is that the story doesn't let the comedy side of Santhanam to branch out. With so many logical issues, the film turns out to be highly annoying, beyond a point.

Heroine Rittika Sen grabs a few eyeballs with her looks but her acting is strictly mediocre. We have seen heroines get such dumb roles in the past but it seriously cannot get dumber than this. Her scenes are boring and do not serve the purpose. A few interesting moments which highlight the movie, can decide the fate of such comedy crime dramas. The director - Vijay Anand, was conscious enough to infuse many such moments but sadly none of them actually make an impact and that is what goes against the film.
Verdict: An illogical and dull action drama that couldn't be saved even by Santhanam!
Galatta Rating: (
1.75

/5.0 )
User Review