Chithirai Sevvaanam Movie Review
(2021)
Samuthirakani's Chithirai Sevvaanam Movie Review - also starring Pooja Kannan and Rima Kallingal
https://www.galatta.com/assets/review/chithirai-sevvaanam-movie-review-og.jpg
03-12-2021
Stunt Silva
Release Date :
03-12-2021
Movie Run Time :
2:17 Hrs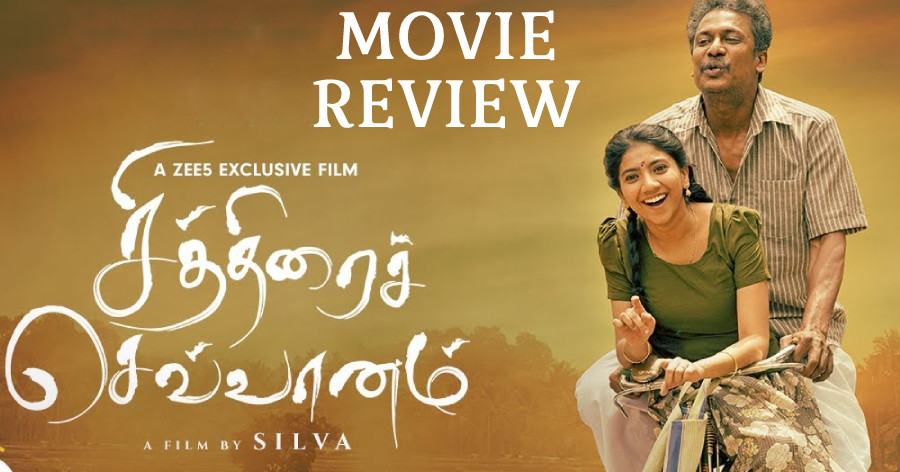 Chithirai Sevvaanam Movie Cast & Crew
Production :
Think Big Studio
One of Tamil cinema's leading stunt choreographers, Stunt Silva has turned into a filmmaker with Chithirai Sevvaanam which has been released today on the Zee 5 streaming platform. Chithirai Sevvaanam features Samuthirakani in the lead role alongside Rima Kallingal and Pooja Kannan (Sai Pallavi's younger sister) in pivotal roles. How has the film fared? Check Out! 
STORY: 
Muthupandi (Samuthirakani) shares an inseparable bond with his daughter Aishwarya (Pooja Kannan) who is a bright student at the academics. Muthupandi sends Aishwarya to a NEET coaching centre in a nearby town for pursuing her medical career. However, three influential boys from the coaching centre harass Aishwarya and leak her private video on social media, turning her life upside down in a matter of a few seconds. How did Aishwarya and her father Muthupandi handle this situation and did they get justice for the trauma that they went through, forms the rest of the plot of Chithirai Sevvaanam.  
SCREENPLAY, DIALOGUES & DIRECTION: 
The story of Chithirai Sevvaanam is penned by director Vijay and it has got the potential to touch the hearts of the family audiences. Chithirai Sevvaanam starts out as a sweet film, but as the story progresses, the mood changes completely. Chithirai Sevvaanam is actually an intense film that has quite some disturbing visuals, as well. Chithirai Sevvaanam is an emotionally charged film that is high on melodrama and sentiment. Though the film's title is poetic and suggestive of a breezy vibe, we get to see the characters of the film undergo nothing but only pain. Over a point, it gets difficult to watch and becomes draggy.
The pre-interval twist was quite nice and it would have been better if the film had banked on more such moments. There's a certain level of predictability that comes as a by-product of a premise that we are so used to seeing. On the positive side, Director Silva must be appreciated for taking up an intense and serious script of this style for his debut directorial. However, we miss the magic that we get to see in his stunt choreography. The staging is quite artificial at several places and the performances from the three boys could have been extracted more effectively. Had Silva avoided the melodrama and made the film more engaging with a refreshing screenplay, the final product of Chithirai Sevvaanam would have been better. 
CAST:  
Samuthirakani as Muthu Pandi has delivered a mature performance with his eyes showcasing both innocence and anger neatly. Especially in the scenes where his character needs to exhibit innocence and helplessness, Samuthirakani excels in an impactful manner. Debutant Pooja Kannan shows good promise as an actor as it is not an easy task to play Aishwarya. The young talent's intense performance has the potential to make the audience emotional. Rima Kallingal fits the bill as a police officer who is genuine with her work. As already said, the three boys who played the accused could have put up a better show in front of the camera. 
TECHNICAL:
Sam CS' music is a mixed bag that suits a few scenes and overpowers another few. Manoj Paramahamsa and KG Venkatesh's visuals are neat and commendable, while Praveen KL's cuts are okay. 
SO? 
With lesser melodrama and an engagingly refreshing screenplay, the impact of Chithirai Sevvaanam would've been much better.
Verdict Chithirai Sevvaanam has an emotional premise that is let down by high melodrama and ineffective execution!  
Galatta Rating: (
2.25

/5.0 )
User Review
Latest Tamil Movie

Reviews