Is Suriya Devi Corona Positive? - Vanitha Vijayakumar shares new screenshot image!
Galatta |

27/07/2020 02:13 PM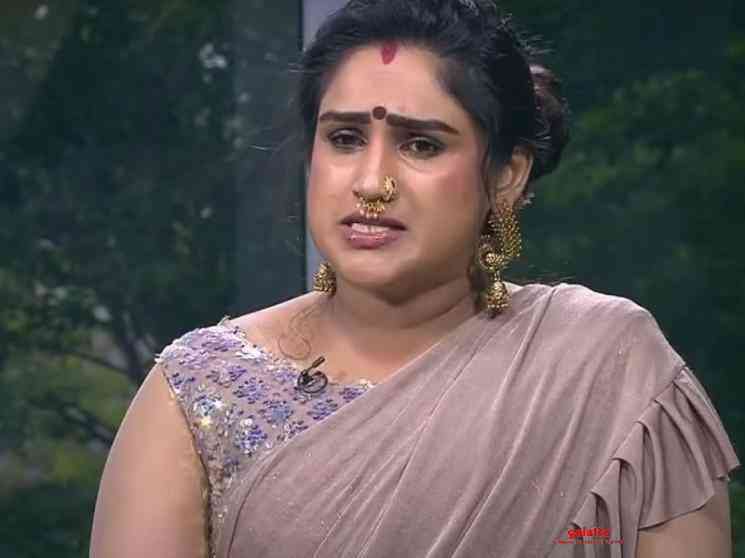 Yesterday (July 26), Vanitha Vijayakumar posted a tweet saying that Suriya Devi is tested positive for Corona Virus and said that she has absconded from her house. However, Suriya Devi posted a video in which she replied that she hasn't gone anywhere. Following that, earlier today (July 27), Vanitha posted a screenshot of the message that says that Suriya Devi is tested positive for the virus and has gone missing. The message states that the health department went to Suriya Devi's house to take her to the hospital for treatment, but she was nowhere to be found.
Vanitha shared the screenshot and wrote, "She really is absconding and sitting somewhere with her poor kids and doing all these videos still. she is being physically close to her friend or relatives kids on camera and putting them in danger as well". After seeing this post, Suriya Devi posted a video on her YouTube channel and in that video, we see her stating that she is yet to get the test results for Corona. She says she will get her test results only tomorrow and adds that she will home quarantine herself when she is confirmed to be infected.
She was seen speaking from Marina Beach this morning and it has been strongly criticised by a lot of people. Netizens have questioned Suriya Devi for roaming around in the beach when there is a serious problem going around and she is suspected to be positive. We also see her coughing in between the video and it is indeed risky to be out on the roads, given the current circumstances.
While Vanitha claims that Suriya Devi is tested positive for Corona virus (with proofs), Suriya Devi says that her test results will come only tomorrow (July 28). Suriya also asks Vanitha to get herself tested since the duo were in close contact at the Vadapalani Police Station, a few days back. Suriya Devi has also added that she will not stop posting videos about Vanitha until she withdraws the fake case that she filed against her.
For the uninformed, Suriya Devi is a YouTuber who rose to fame in the recent past with her videos against Vanitha Vijayakumar, condemning her marriage with Peter Paul. Vanitha got married to Peter Paul on June 27 in Chennai and ever since then, controversies have been surrounding Vanitha and there has been no stop for that. Peter's first wife Elizabeth Helen has demanded justice for her and the case is in the court. For now, check out Vanitha Vijayakumar's Instagram post below: