Thalapathy Vijay's Bigil Trailer Review - what works and what didn't!
The much awaited trailer of Thalapathy Vijay's Bigil got released a few hours back amidst sky high expectations from fans and the general audience. This 2 minute 41 seconds long trailer gives us the glimpse of what Bigil is going to be all about. Here are a few thoughts on what we felt after watching the trailer. As always, Thalapathy Vijay is the show stealer and he completely carries the trailer with his electrifying screen presence. For a change, in this film, he will be seen in different characters, one as father, Rayappan, and another as son, Michael.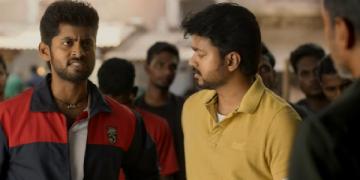 The way Vijay portrays Rayappan is interesting and new, but the voice modulation and tone could have been different suiting the age. But, there is also a doubt among the fans if there is a third Vijay who is actually called Bigil, a superstar player during his teens. Well, are we going to see Vijay in triple roles? Or is it going to be just two? Well, we will have to wait for the film to know the answer. Indhuja is the only player who gets to have some good screen space in the trailer and it looks like Bigil will be an important film in her career.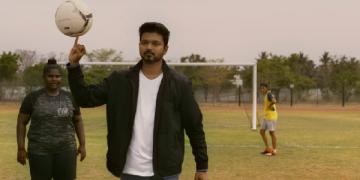 Indraja Shankar has got a very emotional character to play and she is sure to earn the love of the audience during the release. Nayanthara features only for a very short time in this trailer and she plays Vijay's love interest. The trailer has some iconic 'Thalapathy' mass moments in terms of his mannerisms and slo-mo shots and the fans are surely going to enjoy it in the big screens. On the technical front, GK Vishnu's cinematography uplifts the scale of the film to greater heights. He gives a new tone to the film through his visuals and along with the pumping background score of A.R.Rahman, the trailer hooks the audience. The music that comes in the last 20 seconds of the trailer is a delight.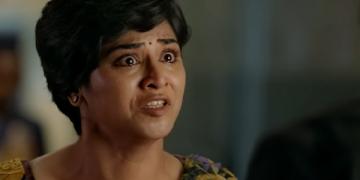 On the flipside, the VFX work lacks finesse and it is quite obvious to point out the CG shots. Having been made on such a grand scale, the computer graphics team could have delivered with more perfection. The background of the football stadium sequences are not convincing enough in an otherwise entertaining trailer. We hope that gets corrected in the final version of the film.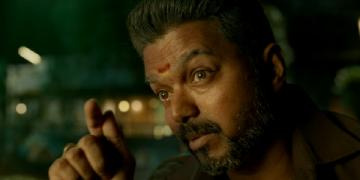 Having said that, Bigil's trailer tells you that the film will be a pakka commercial entertainer that will attract the masses and the women. Kudos to director Atlee on creating a film of this stature and grandeur. Check out the trailer below if you haven't seen it yet: