Suriya Devi tested positive for Corona Virus? - Vanitha Vijayakumar reveals!
Galatta |

26/07/2020 01:19 PM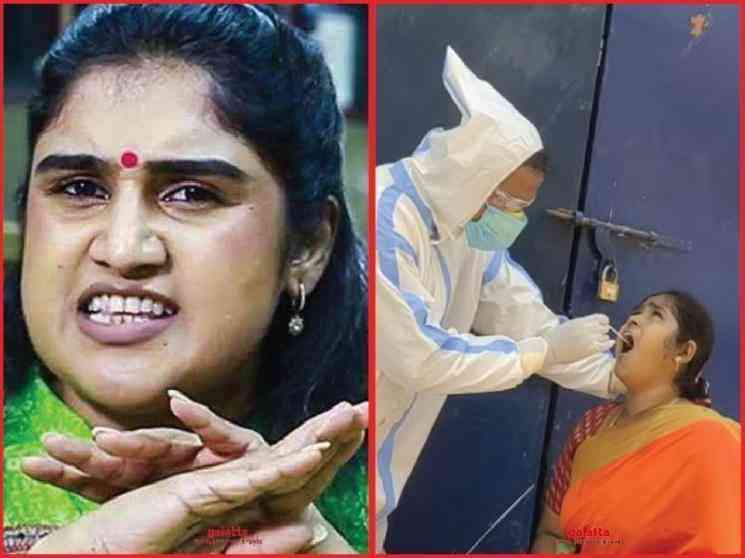 As we all know, the most hot topic on social media for the past few days has been Vanitha Vijayakumar and her controversial arguments with Lakshmy Ramakrishnan, Suriya Devi, Ravindar Chandrasekaran, Kasthuri Shankar, Elizabeth Helen, and others. Vanitha's wedding with Peter Paul has created a huge discussion and buzz on the internet and there have been various theories regarding the issue. However, the case will be legally dealt with in the court and Peter Paul has assured that he will handle the issue legally after the pandemic.
YouTuber Suriya Devi rose to fame with this issue and she became popular after her controversial videos against Vanitha. Suriya Devi came in support of Elizabeth Helen and posted videos against Vanitha on YouTube. Reacting to those videos, Vanitha filed a complaint against Suriya Devi on the grounds of cyber bullying for which she (Suriya Devi) was arrested by the Vadapalani Police two days back. After being in custody for a few hours, Suriya Devi was granted bail after enquiry.
Following that, it has now been revealed that Suriya Devi has been tested positive for the Coronavirus and this news has created a huge buzz on social media. According to reports, Suriya Devi and one of the police constables in the station have been tested positive as of now. Vanitha shared this news on her Twitter page and said that Suriya Devi has gone missing. Vanitha tweeted, "Suriya devi missing police and health department searching for her...she isn't picking calls...she tested covid positive and they are worried about spreading and she is hiding. Irresponsible to the core..god".
However, in a few minutes after posting this tweet, Suriya Devi uploaded a new video on her YouTube channel and in this video, we see her getting tested for the virus. She revealed that she has not gone missing as speculated. Well, more clarity on this issue is expected to be known in the next few hours.
When one of the fans asked Vanitha if she tested herself, considering the fact that she was in close contact with Suriya Devi in the police station. Vanitha replied that she has been tested negative. Vanitha tweeted, "Tested negative..we had a routine round of testing conducted here in our apartments". Check out Vanitha's tweet and Suriya Devi's video below:
Suriya devi missing police and health department searching for her...she isn't picking calls...she tested covid positive and they are worried about spreading and she is hiding. Irresponsible to the core..god

— Vanitha Vijaykumar (@vanithavijayku1) July 26, 2020
Tested negative..we had a routine round of testing conducted here in our apartments https://t.co/vD9OIjhy6O

— Vanitha Vijaykumar (@vanithavijayku1) July 26, 2020