Kannamoochi - A Must Watch Thriller Series, Now Streaming On Zee5!
By Lokesh RV | Galatta |

March 14, 2020 12:12 PM IST
ZEE5, India's leading video streaming platform and the largest creator of Originals, continues to create relatable and engaging content for viewers. Its unparalleled reach and consistent launches of Original content across languages make it one of the most sought out players in the industry. The platform has delivered many successes in Tamil Original content – from the popular Kallachirippu to the award-winning series Auto Shankar, ZEE5 has seen tremendous growth and potential in the South market. The Tamil content is enjoyed by viewers across the nation.
 
Thriller has been a genre that consumers have shown great interest in. Keeping this in mind, ZEE5 has now released a new thriller series titled Kannamoochi. This intriguing series stars big names like Poorna, Vivek Prasanna, Amzath Khan, and Aaradhya in the lead roles. Kannamoochi is about Priya, who moves into a new apartment along with Aishu, her hearing-impaired daughter. Aishu goes missing and when in search for Aishu, Priya learns about a shocking incident that occurred in the house in the past. Priya's quest to find Aishu form the rest of the story. Kannamoochi is directed by Avinaash Hariharan. Kannamoochi premiered on13th March on the ZEE5 platform and the series has been receiving positive response from viewers for its treatment as well as the engaging factor, making it a must-watch.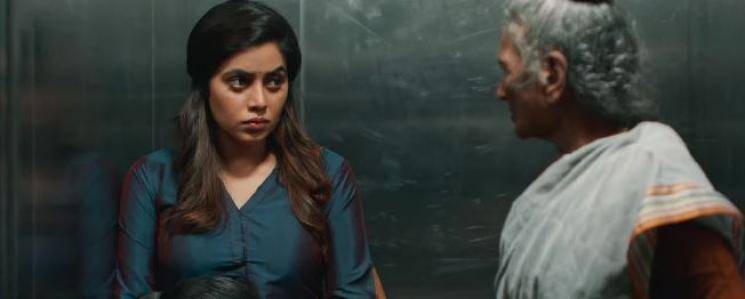 Watch the latest trending thriller series - Kannamoochi here >>> Kannamoochi, Streaming Now on ZEE5!
Check out the trailer of Kannamoochi below,
Kannamoochi | Official Trailer | A ZEE5 Original | Streaming Now on ZEE5