COVID India Update: 34 deaths | 909 new cases | Total - 8356
By MKV | Galatta |

April 12, 2020 11:07 AM IST
The entire world is fighting to 'flatten the curve' against the deadly COVID-19 Novel Corona Virus, which has turned into a Pandemic and is claiming thousands of lives. The mortality rate is increasing rapidly and the governments of different countries are doing their best to keep it in check with various measures. The Indian government had originally instituted a 21-day lockdown till April 14th but that has now been extended by 2 more weeks. It has almost become a norm for everybody to wake up every morning and see if the number of new cases of people testing positive for COVID and the number of deaths has come down. It is our unfortunate duty to bring you these sad numbers and here are the details for the past 24 hours...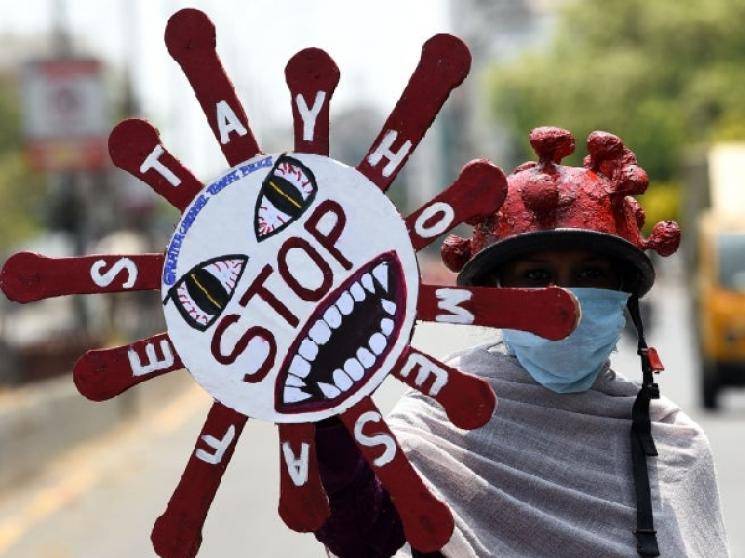 India has witnessed a total of 34 deaths and 909 new cases of people being identified as COVID positive, in the past 24 hours. Though there hasn't been an alarming spike, the numbers have not reduced very drastically too. This takes the total number of COVID cases in India to 8356, of which 7367 people are still active. The total number of people who have been cured or discharged from hospital or have migrated, has become 716 while the total number of deaths due to this dreaded virus in our country, has gone to 273. Many states are still under lockdown with some identified hotspots for the Virus being under complete quarantine and the whole areas have been barricaded from the rest of the city. Stay home! Stay safe! 
Galatta Media urges all its viewers to follow the Government mandated guidelines and preventive measures for your own as well as others' safety! Stay at home! Stay safe!