Thalapathy Vijay's mother releases emotional letter! Here's what she said...
Galatta |

28/08/2019 03:17 PM
It is common knowledge that Thalapathy Vijay is one of the pillars of Kollywood and he has conquered the hearts of millions of fans who have elevated him to a demi-god status. However, despite having all these fans, coming to know your own mother is also a huge fan, would come as a pleasant surprise. It has come to light that a media house has recently interviewed Vijay's father SA Chandrasekar and mother Shoba & following that interview, she has penned a heartfelt and emotional letter to Thalapathy Vijay! The letter begins with how a newborn baby is first held by the nurse before crawling into the mother's heart and she in turn gets ecstatic. The letter continues to mention that when he is etched deep in the hearts of millions of his fans, her eyes become moist and when they cherish him as their "Thalapathy", what else could she write about him.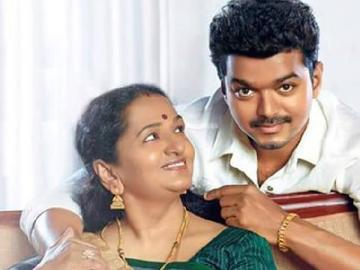 Shoba went on to mention that when she recalled all the events of Vijay's life from the moment that he held her hand as a child till now, it gave her an ethereal feel and added that she just didn't have enough words to describe that heady feeling. In a poetic twist, Shoba wrote that when most people used to be loudly expressive in their youth, Vijay was an epitome of graceful silence and that just set heart flowing with wonderful thoughts which she could write about endlessly. In the next few lines, Shoba states that from the time Vijay stopped crying as a baby and parted his lips with his first smile to the present, where he has his heart overwhelmed with joy at the love being showered on him by his countless fans, she would have to get a loan of words from elsewhere (despite Vijay having bestowed wealth beyond measure for her)!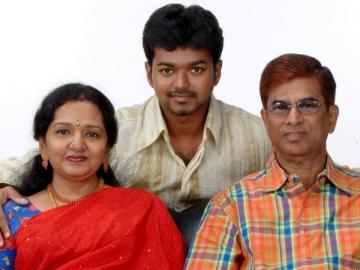 Wrapping up the letter, Shoba has mentioned, "In short, when the whole world is waiting to celebrate his as their next Superstar following in the likes of Thiru. MK Thyagaraja Bhagavathar, Thiru. MGR and Thiru. Rajinikanth, forgetting that I am your mother, I too am joining the masses of your fans and extending a long Bigilu (whistle), for you..." She signed off the letter with, "Yours, Shoba Chandrasekar - Mother/Fan" Now, this is indeed one loving, heartfelt letter from a mother, who has turned her own son's biggest fan!