Galatta |
Jul 20, 2020, 08:04 pm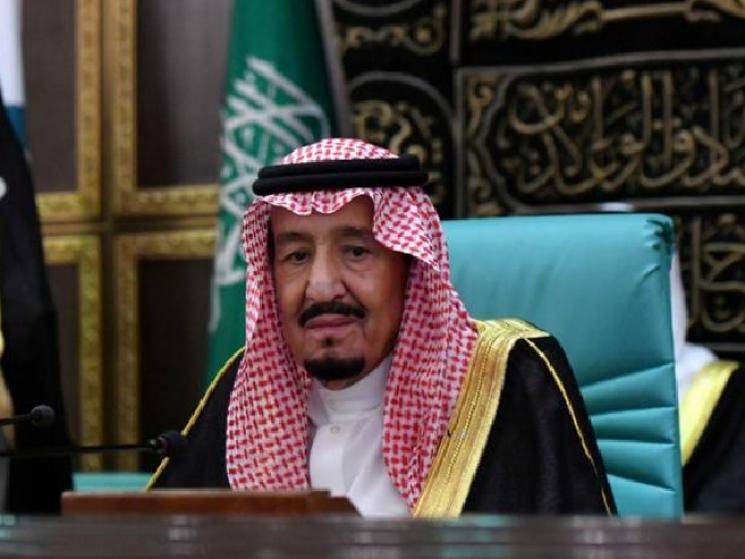 These are definitely tough times for the whole world, with the outbreak of the COVID-19 Novel Corona Virus Pandemic, bringing on death and disease across the world! The deadly virus has been claiming the lives of thousands of people and researchers & scientists are racing against time to identify a cure or a vaccine to stop the spread of the Corona Virus! yThere have been many heartening reports on the identification of possible vaccines and everybody is waiting with bated breath to see who reaches there first! Meanwhile, the virus has been affecting people irrespective of their social standing, gender, age, caste or creed and many top celebrities, sportsmen, actors and world leaders have been infected by this Virus.
In another bit of shocking news, it has been reported that the Saudi Arabia King - Salman Bin Abdulaziz has now been admitted to a hospital, with health complications. Preliminary reports state that COVID smptoms are not suspected but that he has been suffering from inflammation of the gall bladder and is being treated for the same at Riyadh. The 84-year-old King, who has been ruling the Kingdom of Saudi Arabia (KSA), has been on the throne since 2015! Further details are being awaited regarding the King's health condition. The Iraqi Prime Minister Mustafa al-Kadhimi, who was supposed to visit Riyadh, has now postponed it following the King's hospitalisation.
Prince Faisal bin Farhan Al Saud wrote on Twitter, "In recognition of the importance of the visit and a desire to make it succeed, our wise leadership in coordination with our brothers in Iraq has decided to postpone their visit!" Earlier, an Iraqi senior political delegation led by Finance Minister Ali Allawi arrived in Saudi Arabia, on Sunday! King Salman, who has been the custodian of Islam's holiest sites, spent more than 2.5 years as the Saudi Crown Prince and Deputy Prime Minister from June 2012, before taking over as the King. He also served as the governor of the Riyadh region for more than 50 years! The next in line to the throne is King Salman Bin Abdulaziz's son Crown Prince Mohammed Bin Salman (MBS). He has already received a lot of acclaim among the youth of Saudi Arabia. Stay tuned for updates...