Galatta |
Jul 16, 2020, 11:18 am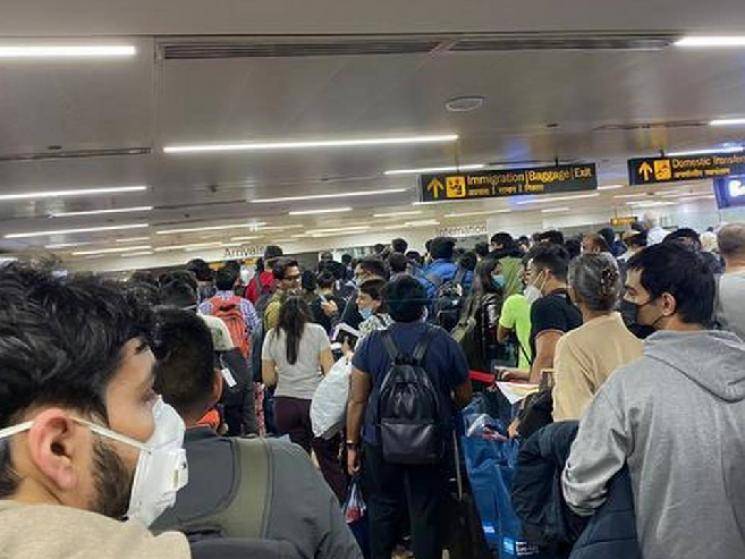 The outbreak of the COVID-19 Novel Corona Virus Pandemic, brought about a number of restrictions being imposed by the Government, especially the travel ban! When the nation-wide lockdown was in effect, there was no means of transportation between any states or anywhere within the country, except for the special trains which were organised by the government, for helping migrant workers, students and others stranded in different parts, to get back to their hometowns! However, in recent times, the lockdown is being relaxed in phases and domestic flight operations have resumed but with strict restrictions and guidelines for travel, in place!
A shocking incident has now come to light! As West Bengal has not allowed any flights to come in directly from Delhi, a Bengal man took a flight from Delhi to Guwahati and then an onward flight to Kolkata! However, on arrival at Kolkata, he himself voluntarily asked the authorities to send him to a COVID quarantine centre. The officials did not agree to his request, as he did not display any basic symptoms of COVID. On being told of this, the man produced his COVID test report, which showed him to have tested positive for the Virus! He had been carrying the report in his pocket, all the time he was travelling from Delhi to Kolkata, via Guwahati!
Reports state that the man's temperature was checked upon his arrival but it was normal. However, he insisted that he had a cough and be sent for quarantine. When the official found his temperature to still be normal after checking again, he is said to have produced the report! This has shocked all the officials, who immediately rushed into contact tracing, as he had travelled in two flights! Further reports state that just about two days before his departure from Delhi, the man was tested positive for COVID. There is a self-declaration form that all passengers have to fill before boarding flights and it looks like he had lied in it! This huge blunder from the side of the officials at 3 airports show that it is still risky to allow travel without proper checks! Let's hope that this error doesn't infect too many people and that all of them are safe! We request all of you to follow all the safety guidelines issued by the authorities and safeguard yourself!