By

Vivek Raj

| Galatta |

Jul 15, 2020, 01:30 pm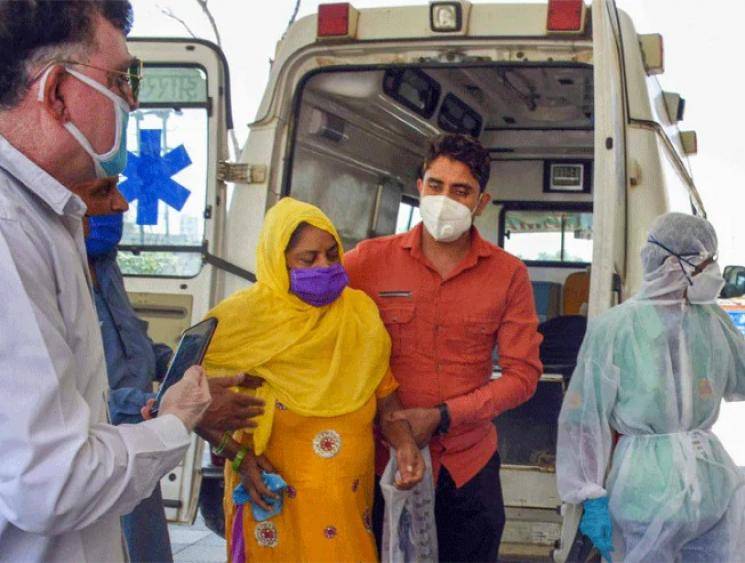 The Ministry of Health and Welfare has provided some important good news amid the coronavirus pandemic, which has led to the loss of lakhs of lives around the world. Health Ministry officials on Wednesday said that a progressive decline in the daily growth of fresh COVID-19 cases has been witnessed even as 29,429 new cases were recorded over the past 24 hours taking the nationwide total number of cases to 9,36,181 to date. They stated that the disease growth rate has gone down by 3.24 percent as on July 12 in comparison to the figures toward the end of March, which was 31.28 percent.
Rajesh Bhushan, Officer on Special Duty (OSD) in Union Health Ministry said, "Despite being the second-most populous country of the world, the daily growth rate of new COVID-19 cases in India has been coming down continuously from around 38.2 per cent in March to 3.24 percent on 12th July,".
In the meantime, the nationwide death toll due to the coronavirus stands at 24,309 casualties with 582 new fatalities recorded over the last 24 hours, as per the data released by the Union Health Ministry. The number of recoveries stands at 5,92,031, while there are 3,19,840 active COVID-19 cases at present around the country.
The government has also furnished some more positive news saying the recovery rate has gone up to 63.24 percent after it was 26.59 percent in May. A total of 20 states have registered a higher recovery rate than the national average with Ladakh at 87%, Delhi at 80% and Uttarakhand 79% showing the best results.
The spread of the novel coronavirus across the country, health ministry officials stated, has not been uniform while being limited only to a pocket areas. Ten states are registering 86 percent cases of the total number of cases across the country. They include Maharashtra, Tamil Nadu, Karnataka, Delhi, Andhra Pradesh, Uttar Pradesh, Telangana, West Bengal, Gujarat and Assam. Among them, Maharashtra and Tamil Nadu are recording 50 percent of all the cases while the remainder 36 percent has been registered in the other eight states. Virus containment measures such as active surveillance and high testing by states like Himachal Pradesh, Kerala and Uttarakhand have led to large virus outbreaks not being reported, officials added.