Bala's Paradesi screening planned at Cannes Film Festival!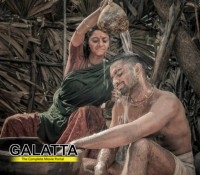 By
Mahjabeen A [ February 11, 2013 ]
The Cannes Film Festival 2013 is all scheduled to take place in Cannes, France, from 15-26 May. The festival is to make India its guest entry to commemorate the 100th anniversary of the nation's film industry and a number of remarkable Indian films will be screened at the festival. The latest buzz is that Bala's most anticipated film Paradesi is being planned to be screened at the Cannes Film Festival, with sub-titles.
Paradesi features Adharvaa, Dhansika and Vedhika in the lead roles. Music for the film has been composed by GV Prakash. Paradesi has been produced by Bala himself, under B Studios. Even before its release, the film has been garnering a lot of appreciation from leading directors like Balu Mahendra and Anurag Kashyap, who feel its Bala's best till date.