Tamil TV Channel for Europe launched on Hot Bird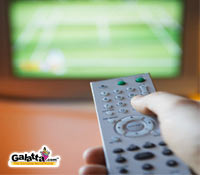 By
Baiju NT [ April 08, 2009 ]
Tamil TV Channel for Europe launched on Hot Bird
Cee (I) TV, a Tamil language digital channel in UK, USA and Australia and a domestic film production house in India, has been launched on Hot Bird in Europe. The channel can be downlinked with the following parameters: Frequency : 11623 Mhz, Polarisation: Vertical, Symbol rate 27500, FEC: 3/4.
Cee (I) TV, one of the major players in Tamil cinema formed in 2000, is involved in business ventures like production, distribution and marketing of TV serials, audio albums and feature films. It started its journey with the telecast of various television programs like Street Hawk, Knight Rider in Doordarshan, various children's programs in DD2 Metro channels, popular Tamil and Telugu serials in Sun TV and Gemini Television.
Apart from producing some of films like Prashanth starrer Manju (Tamil), Akshay Khanna's Love you Hamesha (Hindi), and Arjun's Arasatchi (Tamil), Cee (I) TV under the brand name of CTV Audio, it has also released various audio titles in the past.