Mammootty starts shooting for Kunjananthante Kada!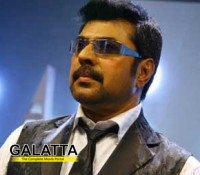 By
Saranya [ February 28, 2013 ]
Mammootty, who completed the shooting of Immanual recently, has started to work on his next, Kunjananthante Kada. The film directed by Salim Ahmed, will have sound engineering by Resul Pookutty.

The film is progressing very rapidly in Palakkad, and is expected to finish soon. Kunjananthante Kada, is said to be a family entertainer.