World Famous Lover Movie Review
(2020)
https://www.galatta.com/assets/review/1581602683World-Famous-Lover.jpg
Release Date :

13-02-2020

Movie Run Time :

2:36 Hrs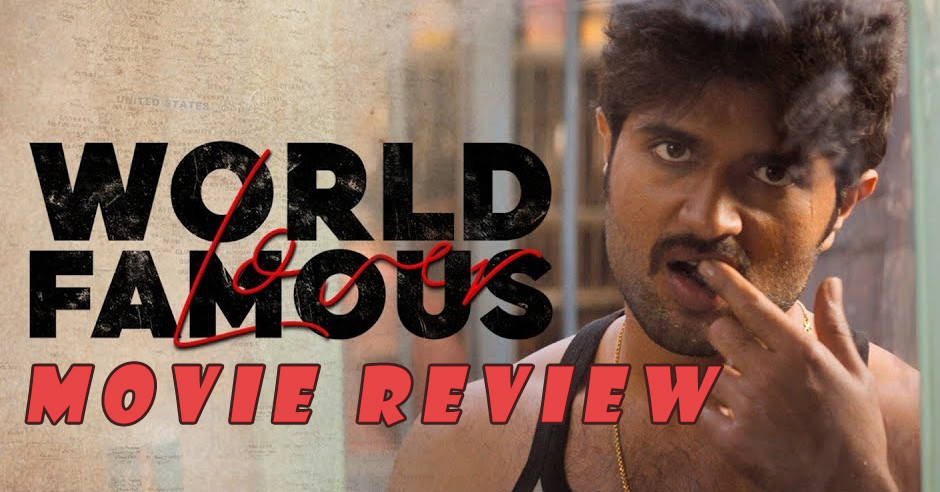 World Famous Lover Movie Cast & Crew
Cast :
Aishwarya Rajesh,Raashi Khanna,Vijay Devarakonda
Production :
Creative Commercials
Music Director :
Gopi Sundar
Even the most tragic love stories begin with happiness, then come the differences, obstacles and other reasons for the lovers to get separated. Very few love stories get a second chance, one such story is World Famous Lover. Vijay Deverakonda's passion towards writing makes him a different man and eventually becomes the enemy for his relationship. But it's the same passion that makes him realise all his mistakes and gives him a second chance to make amende. This is how we can describe the film without revealing the story. 

Vijay Deverakonda the charmer, once again shines with his effortless acting. He gets to play 3 different characters all belonging to different backgrounds. The rural portion brings the best out of him because of its freshness, whereas the other two roles remind us of his previous performances. Out of the 4 female lead actors involved, Aishwarya Rajesh is the pick of the lot. She is flawless and emotes so well that she outscores Vijay Deverakonda at places, even with just a restricted screen time. Raashi Khanna looks like a doll on screen but has been made to cry mostly. She must have needed tons and tons of glycerine to get her act right. Catherine Tresa's character sketch wasn't established clearly. 

There are some wonderful moments in the first half which would please youngsters but the second half is stretched more than needed. The narration is repetitive as Vijay Deverakonda just keeps stalking Raashi Khanna all the time. A couple of stalking scenes could have been cut. And you need not spoon-feed everything to the audiences. The reason behind the stories within the story is self-explanatory and Vijay Deverakonda giving a detailed explanation is only a waste of time. The stories within the story concept only distracts the audience and a better screenplay packaging is needed. Gopi Sundar's score is functional but doesn't click as much as you want it to. All the songs are passable except for one or two, but they are all brilliantly captured through the lens of Jaya Krishna Gummadi. It has some artistic visuals blended with beautiful scenic locations.
Verdict :Technically brilliant with some great acting but emotionally overwhelming and draining!
Galatta Rating: (
2.25

/5.0 )
Public/Audience Rating
World Famous Lover
World Famous Lover is a Telugu movie. Aishwarya Rajesh,Raashi Khanna,Vijay Devarakonda are part of the cast of World Famous Lover. The movie is directed by Kranthi Music is by Gopi Sundar . Production Creative Commercials.