Brazilian President Jair Bolsonaro tests COVID positive for the 3rd time!
Galatta |
Jul 23, 2020, 10:05 pm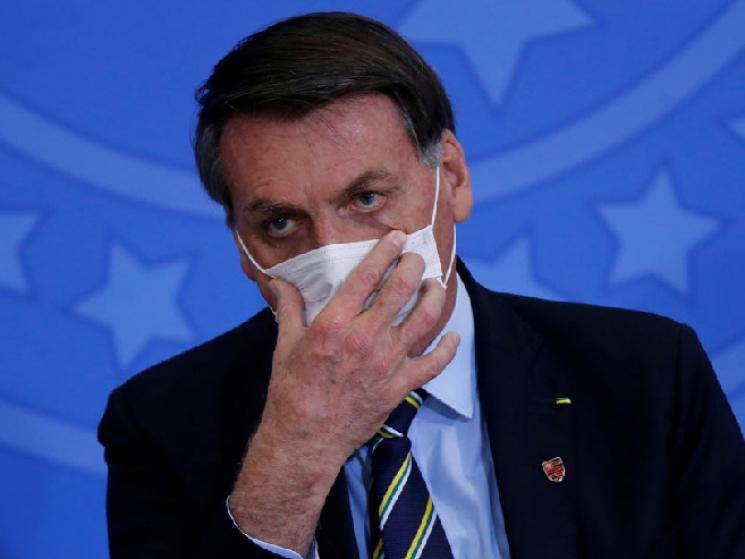 The COVID-19 Novel Corona Virus is destructive and has no sympathy towards anybody! This deadly virus has been infecting people left, right and centre and has been showing no mercy, irrespective of a person's caste, creed, social standing or age! We have reported about a number of popular celebrities including actors, politicians, sportspersons and others being infected by the virus. Now, the latest to join this list is the Brazilian President Jair Bolsonaro! He has now tested positive for the virus, for the third time in 2 weeks! His initial test, which came back positive, happened over two weeks ago. However, many fear for the President's life as he is 65 years old now and is in the age group that is very susceptible to the Virus!
Jair Bolsonaro has been working from his house, where he has been in isolation since July 7th, when he first tested positive for the Virus. After having a very mild fever and despite not showing any other symptoms of the COVID-19, Bolsonaro had been taking the anti-malarial drug Hydroxychloroquine, which he has been propagating for quite some time! He had also reiterated that him taking the drug had helped him a lot. However, the Brazilian Society of Infectious Diseases had published a report last week, urging medical professionals to stop using Hydroxychloroquine to treat the Corona Virus, as it had high collateral damage and was proving to be ineffective. Meanwhile, Bolsonaro is being treated by his Presidential Medical Team, which has stated that his health is in good condition!
President Bolsonaro has been downplaying the Virus for quite a long time and even after testing positive for COVID, he had even continued his practice of strolling down the grounds of the Presidential Palace to meet & greet visitors casually. It was just a couple of days back on Tuesday, that Bolsonaro had addressed the crowd gathered on the grounds of the palace, that he hoped his third COVID test returned negative, so he could go back to work! Brazil, stands second on the list of countries most affected by the Corona Virus and is preceded only by the USA, while it is followed by India in the third place!