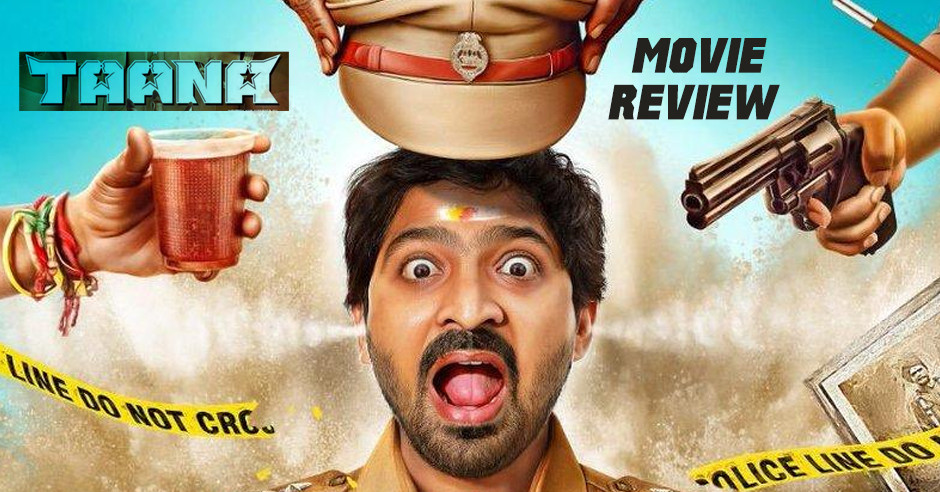 Taana is a film that can genuinely stand to claim that the story is its real hero. Vaibhav and his family want him to continue his family legacy by becoming a policeman but it's not going to be easy since he has a minor defect in his body, which is stopping him from pursuing his parents' dream. This is what Taana is all about! Vaibhav is particularly convincing when the palpable tension gets to him. Vaibhav's soft, not so free flowing yet committed acting needs praise and the fun sequences are just the platform for him to excel and he as usual, delivers his best earnestly. 
The film on the whole features a trim and fresh cast with almost every character having an important part in the proceedings. With a talented young technical department that includes Vishal Chandrasekar for music and GK Prasanna for editing, the quality that you expect from them were missing. The songs that come during the early phase of the movie didn't help the pace one bit. A couple of songs or at least definitely one of them could have easily been done away with. The production value was sadly very weak. Director Yuvraj has his reins tight when his focus is on moving the story forward, with suspense in the second half giving the film its strength. 
The romance in the first half is however played out in familiar fashion. The love sequences between Vaibhav and Nandita could have been tweaked a bit, as it was very artificial and boring. The script had enough scope to establish a good father-son sentiment angle, which however was wasted with a poor choice of scenes. With a lot of time spent on establishing the foreground of the story to connect with the first part, the pace of the film increases only during the pre-interval block. Running for over just 2 hours, Taana doesn't exactly race along but from the mid second half, the director piles up the suspense well enough to have you glued to your seats and keep you guessing the 'whos' and 'whys' of the case, which turn out to be driven by an interesting new motive. But the detailing part and reasoning are a big let down. 
If Yogi Babu's duty was to evoke laughter and bring in a lighter vein to the plot, sadly, it has not succeeded. Nandita does enliven the screen now and then but her character hardly had any detailing. Hareesh Peradi gets to play an immature senior police officer who gets offended to see youngsters do well during Police selection trails. That whole selection sequence looked like a joke, an unfit aspiring cop breaking all possible track records during trials. Even the execution part is a big letdown. Having said that, Hareesh did try his best to prove his worth, scene after scene. Amidst some tepid acting by the supporting cast, Hareesh is a saviour. Actors like Pandiarajan, serve the purpose with nothing much to complain.
Verdict: An interesting story letdown by execution, mediocrity and lack of detailing.
Galatta Rating: (
2.0

/5.0 )
User Review