RED HOT: Vijay Sethupathi to act KS Ravikumars direction | Film to be wrapped in 30 days!
Galatta |

22/05/2020 04:33 AM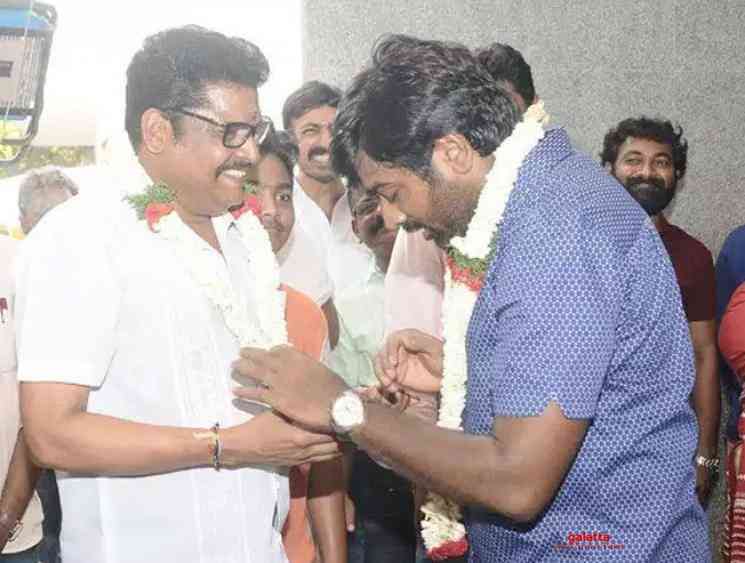 "During this corona crises, producer Pyramid Natarajan called me and wanted to do something different for the film industry. I immediately called producer RB Choudhary and said that the times have changed, the film industry has changed so much after this corona pandemic. I told him the ideas that Natarajan told me. One of the ideas was to make investment share-based production. RB Choudhary liked the idea and immediately agreed to be on board for this project. Then Natarajan spoke to KS Ravikumar who instantly said yes to direct the film that's been funded based on shares system. Thaadi Venkat then narrated an interesting story to the director and RB Choudhary sir, both of them liked the script. Then we approached Sathyaraj to play one of the most important roles in the film, he too agreed to this scheme. Then there are two guest roles which will be played by Vijay Sethupathi and Parthiban. We are in talks with a few other actors. We want many big names to be involved in the film.  
 
KS Ravikumar is confident that we can wrap up the shooting for this film in 20 to 25 days. We have decided to have 30 days as a deadline for the entire shoot to be completed. Coming back to this share-based scheme, the salary for the directors and actors are not based on the profits from its box office outcome but from distributions sales which means all the artistes and directors will definitely get their due without a doubt. If the total business is 10 crores, and the director has agreed to be on board for 10% share, then he will get 1 crore. That's how this model works. Then when we talked about the production cost and narrowed the budget to around 2 crores. RB Choudhary and I have to a conclusion that he will take care of the production and logistical works while I will be in charge of the accounts department. All the transactions we make will be completely transparent, there won't be black money involved in this film whatsoever.  
 
Though both of us (RB Choudhary and me) are well off to invest these 2 crores, we have tried to create a new model to fund this film. We are planning to split these 2 crores into 200 shares. 1 share will cost 1 lakh rupees. Anybody who is associated with the film industry can purchase these shares. It can be a producer, distributor, financier, actor or even a technician. Any of them can acquire a maximum of 10 shares. If no one is ready to buy any shares, then RB Choudhary and I will take 100 shares each. We are planning to release this film in less than 60 days from its commencement. We are producing this film exclusively for theatre release. OTT, satellite and other streaming can happen after 100 days or 10 weeks from the date of film's release. I would first want to thank Vijay Sethupathi and Parthiban to feature in guest roles.  
 
The production design will be taken care of by Natarajan. This film will be released only in theatres that have a computer-based ticketing system. According to my knowledge, 90% of the theatres have a computer-based ticketing system. This film is going to be completely transparent. We wish this new concept of filmmaking becomes a trendsetter, this model will definitely reap profits for everybody involved in a film. This scheme was actually introduced by Rajinikanth who bought only the NSE region's profits as his salary for his film Annamalai. The film will release under RB Choudhary sir's Super Good Films banner.
About This Page
People looking for online information on KS Ravikumar will find this news story useful.