Tamil film producers request TN Government to allow them to resume post-production works!
Owing to the corona pandemic situation, the entire nation is observing a lockdown to contain the spread of the virus. Similarly, the Tamil film industry has also been shut down and all the works have been stalled. Following a 45 days lockdown period, the Tamil film producers met Kadambur Raju, Minister for Information and Publicity, this morning (May 4), requesting to allow the industry to resume the post-production works that involve only 4 to 5 people. When we talk about post-production, it includes all the works that are done after completing a film's shoot, i.e., editing, dubbing, VFX and Animation, background music re-recording, sound designing, and more.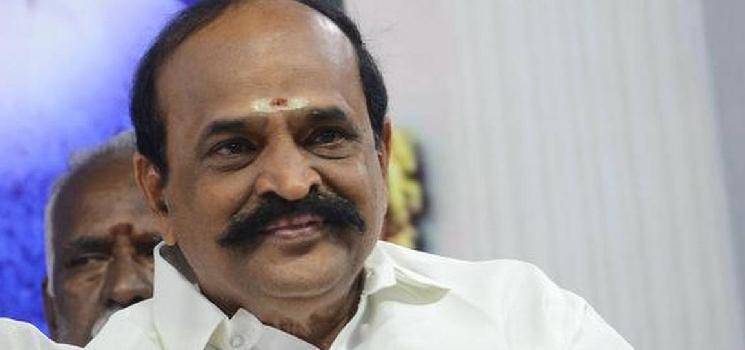 The producers have also assured that social distancing will be maintained during the work and the studios will be sanitized properly. We will have to wait for a few more days to know if Tamil Nadu Government will approve this request. The letter, which is addressed and written to Tamil Nadu Chief Minister Edappadi K Palaniswamy, states,
"May 4, 2020  
To,
Thiru Edapadi K. Palaniswami,
Honorable Chief Minister,
Government of Tamil Nadu, Chennai.  
 
Sub: Request to allow the Post-Production Activities of Films to resume
Respected Sir,
We are film producers in Tamil Cinema and post the lock down implemented from 24th March 2020, all our films under production were stopped. Tamil film industry has over Rs.500 crore investment locked due to this lock down including films for which post-production activities alone only pending. While we understand the permission to allow the shooting with many people involved of the films is difficult since Chennai city is still under Red Zone, we appeal to you to consider permitting the resumption of post-production activities so that we can at least complete our films, which were already shot.   We Tamil Film Producers along with FEFSI Union of Workers (as already given in their submission) undertake and guarantee to ensure social distance of the people involved in post-production with all precautions like sanitizing the places where we will be working, wearing masks and gloves of all the people involved in these activities.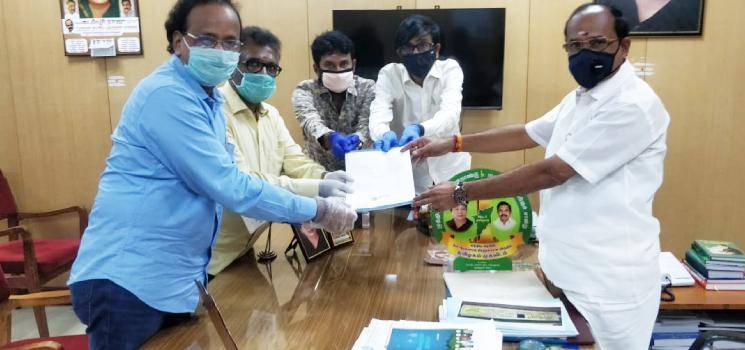 The following are the post-production activities involved:
Editing — This involves just 4 or 5 people working in an office/ house.
Dubbing - This involves just 4 or 5 people working in a small office.
VFX/CGI - This involves maximum 10 to 15 people working in a small office.
DI (Digital Intermediary) — This involves just 4 or 5 people working in a small office.
Background Music (BGM) score - This involves maximum of 5 people working in a small office.
Sound Effects, Foley and Mixing - This involves just 4 or 5 people working in a small office.  
For your kind information, the Government of Kerala has already permitted all the Post-production activities with less than five people working at a time and the post-production activities have commenced there. Kindly issue necessary instructions to allow the post-production activities of films to resume so that those films which were shot partly or fully can be completed and ready.
Looking forward to your kind approval soon. Thanking you, Tamil Film Producers: Director Bharathirajaa, Kalaipuli S. Thanu, T.G. Thyagarajan, K.R., K. Muralidharan, T. Siva, KS. Srinivasan, PL Thenappan, Kathiresan, Kameela Nasser, K. Rajas, K.E. Gnanavel Raja, H. Murali, K. Vijayakumar, Chitra Lakshmanan, S.S. Durairaj, FEFSI Shiva, YNOT S. Sashikanth, G. Dhananjayan, S.R. Prabhu, P. Madan, Rajasekar Pandian, JSK Satish Kumar, C.V. Kumar, Vishnu Vishal, Udaya, Dilli Babu, Sudhan Sundaram, M. Mahesh, Suresh Kamatchi, Director Manobala, M. Thirumalai, S. Nandagopal, Director Manoj Kumar, Panju Subbu, Radha Ravi, K.S. Sivaraman, R.K. Suresh, Vinod Kumar, P.S. Raghunathan, Libra Ravindran, P. Ranganathan, M.S. Murugaraj, Dr. Prabhu Thilak, Madura' Selvam, Punch Bharath, 'Guinness' Babu Ganesh, P.G. Muthiah and many Producers."
.தமிழ் திரைப்பட தயாரிப்பாளர்கள், சின்னத்திரை, #FEFSI சார்பில், அமைச்சர் ‌கடம்பூர் ராஜூ‌ அவர்களை சந்தித்து
T. சிவா, மனோபாலா, G. தனஞ்ஜெயன், M.திருமலை ஆகியோர் போஸ்ட்-புரடொக்ஷன் (டப்பிங், எடிட்டிங்,VFX/CGI,DI, Re-recording,Sound Mixing etc.) செய்ய அனுமதி கேட்டு மனு கொடுத்தனர். pic.twitter.com/g7HUKAQwi3

— RIAZ K AHMED (@RIAZtheboss) May 4, 2020