First Bollywood film to release post-COVID-19 as theatres reopen from tomorrow!
Galatta |

24/06/2020 04:42 PM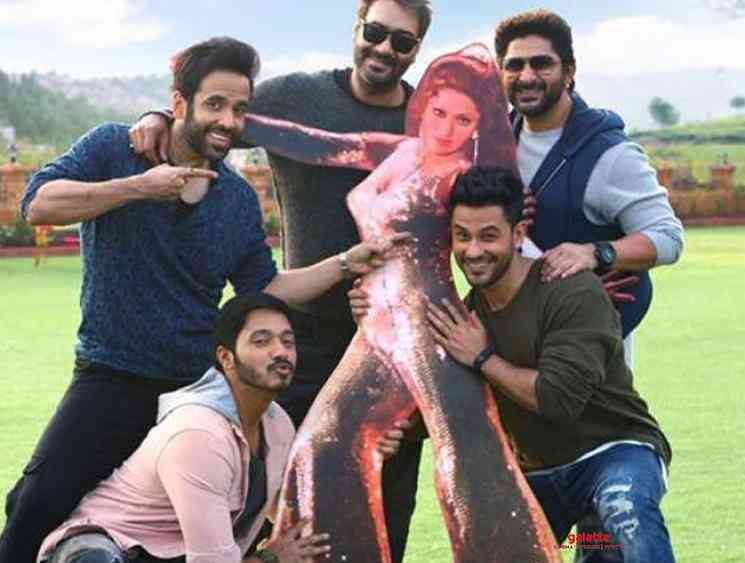 The outbreak of the COVID-19 Corona Virus Pandemic, has affected people's lives in ways immeasurable and in most cases, this impact is likely to last for quite a period of time. While most of the focus has been on the health aspects, the economic impact has also been huge.  We are sure that people from different walks of life would have different takes on the economic impacts of this COVID-19 and the lockdown situation. The film industry too like all the other industries have been heavily affected. Most films shoots have been stalled with very few theatres across the world functioning.  
 
New Zealand has been widely praised for its aggressive response to COVID-19. The first case of COVID-19 in New Zealand was recorded on 28 February. Like most countries, it initially planned to gradually tighten its control measures as the virus gained momentum. On 25 March, when New Zealand had only 205 COVID-19 cases and no deaths, the government implemented one of the strictest lockdowns in the world, only permitting people to leave their homes for essential reasons like buying food and going to the doctor. This followed the closure of New Zealand's borders to non-nationals on 19 March. New Zealand government's strict measures have now helped the nation to control the virus. New Zealand was declared corona free recently and had even released the lockdown. They are planning to reopen the film theatres from tomorrow. 
 
Since film productions have been stopped, the few theatres that have been functioning across the globe have been screening old or recently released films. New Zealand film owners have decided to re-release 2007 Indian blockbuster films Golmaal Again from tomorrow. This will be the first Bollywood film to be screened in theatres post lockdown. Director of the film Rohit Shetty took to his social media space to share this news - "New Zealand decides to re-release Golmaal Again in theatres making it the First Hindi Film to get a relaunch post COVID. New Zealand is now COVID free and is opening its theatres on 25th June with Golmaal Again. As it is rightly said - ''THE SHOW MUST GO ON...'' 
 
Golmaal Again is the fourth instalment of the Golmaal franchise. Like all the previous films from the franchise, even Golmaal Again opened up to mixed reviews but broke several box-office records earning over ₹100 crores in just 3 days of collection. It grossed ₹311 crores worldwide in its whole theatrical run to become one of the highest-grossing Indian films of all time and the fifth highest-grossing Bollywood film of 2017.