What did Vanitha do before entering Bigg Boss house? - Nanjil Vijayan breaks secret!
Galatta |

15/07/2020 01:48 PM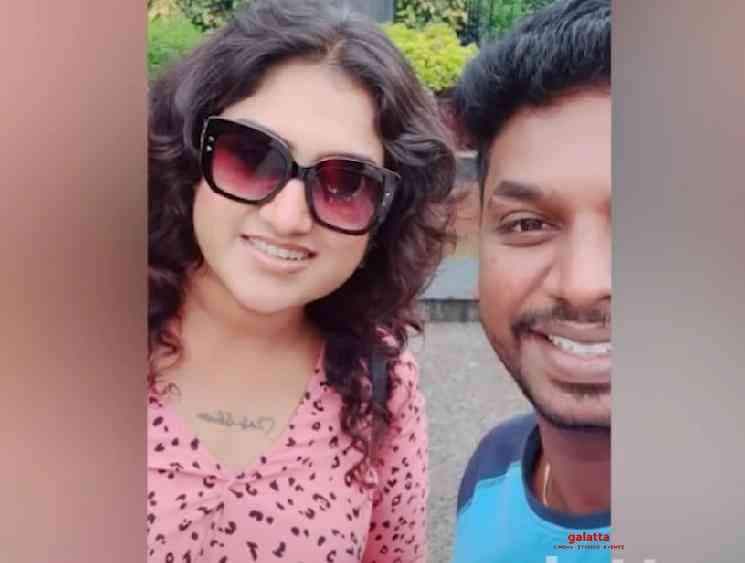 Vanitha Vijayakumar had filed a complaint against Suriya Devi and producer Ravindar Chandrasekaran yesterday (July 14) and it got a lot of attention. She expressed her anger over the duo for unnecessarily involving themselves in her personal issue. Vanitha's lawyer, Sreedhar, while addressing the press and media, said that Vijay TV Kalakka Povadhu Yaaru fame Nanjil Vijayan is behind Suriya Devi and is one of the reasons for this controversy. Following these allegations, Nanjil Vijayan has come out with a clarification, clearing the air on the allegations made against him.
Talking to Galatta Media in an exclusive interview, Nanjil Vijayan called the allegations to be baseless. During the interaction, he also shared a few shocking unknown incidents about Vanitha Vijayakumar and it has come as a surprise for a lot of people on social media. He said that Vanitha consumed alcohol in the caravan, before entering the Bigg Boss set. He also added that he didn't talk about all these incidents since he is also from the same media field and didn't want to defame someone in his own industry.
He said, "I don't have any personal vengeance or anything with Vanitha. They are showing a TikTok video and tell that I'm in a relationship with Suriya Devi. Then, if they see this picture (shows a picture of him taken with Vanitha a few years back), will they claim that I'm Vanitha's next husband? All these are baseless. For someone like her who has talked ill about her own father, mother, brother, husband, and kids, defaming me is nothing new. Every minute, she talks about Tamil culture and tradition. She doesn't even have any qualifications to talk about it. I know how she behaves at parties and I've seen videos.
Tell her to come out and openly admit that she didn't smoke a cigarette inside the Bigg Boss house? I saw her drinking alcohol in the caravan just before entering the Bigg Boss house. Did I talk about it all these years? I didn't want to talk about someone who is from our own industry and on the grounds of basic respect and humanity, I was silent all the while. I have her party videos. Since we have some mutual friends in the industry, I got to see some of those party night videos.
But, I didn't want to involve myself in any of these controversies. So, I have always stayed away from her, but when she is unnecessarily accusing me of things I haven't done, I need to talk about the reality. I am working towards my goal of achieving something in this industry. I'm progressing towards my ambition and staying away from all this nonsense. What she (Vanitha) and her lawyer is doing is unacceptable and baseless and they will repent for it." You can watch the full interview of Nanjil Vijayan regarding this controversy in the video below: