Galatta |
Jul 14, 2020, 06:40 pm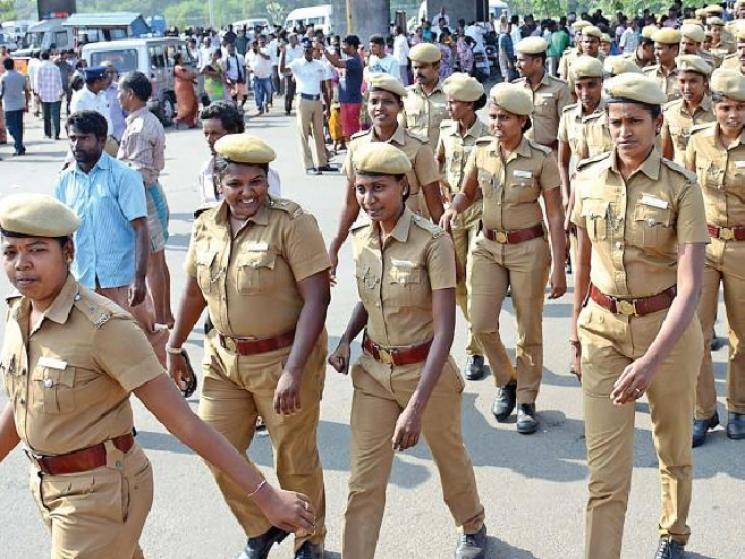 In recent times, the Tamil Nadu Police have been in the spotlight for all the wrong reasons with the Sathankulam custodial death of the father-son duo of Jeyaraj & Fenix blowing up their reputation, big time! However, some negative exceptions aside, the Tamil Nadu Police department has been one of the frontline warriors in the fight against the COVID-19 Novel Corona Virus, especially in keeping the people in check and following the lockdown guidelines! Now, there has come to light a very heartwarming incident which has been done by the Chennai Police! Two policemen from Chennai have literally saved a life, that too of a 5-year-old, poor girl!
Nungambakkam Police Station's Head Constable P Senthil Kumar and Inspector M Thangaraj have come together to collect Rs. 5 Lakh rupees for the open heart surgery of 5-year-old Kavishka! Kavishka was born with a serious congenital heart condition. Her father Karthik, who was working as an electronics salesman, lost his job due to the COVID pandemic lockdown! Just before the lockdown was announced, in February, doctors asked Karthik to make Kavishka to undergo an angiogram. However, he had decided to postpone it, as he did not have the money then. Coming to know of this, Head Constable Senthil Kumar and his wife convinced Karthik to take Kavishka for the angiogram and even helped pay for it by giving Rs. 30,000!
The doctors deemed that Kavishka had to undergo an open heart surgery for her condition but Karthik did not that kind of money! This is when Senthil Kumar and inspector M Thangaraj together collected Rs. 45,000 from everybody in their Police station and also arranged for a further Rs. 1.25 Lakhs through a government welfare scheme! They needed a further 3 lakh rupees, which was provided by some other kind hearted sponsors! About a month ago, Kavishka underwent the open-heart surgery, which lasted for about 7 hours! She was then in the ICU for 15 days, before being moved to the general ward, where she spent a further 15 days! Kavishka was discharged on July 11th! It is very heartening to see this amazing gesture by the Policemen and it is sure to inspire many others to follow suit and help those in need!
Galatta Media extends a heartfelt salute to the kindness of these Policemen!