Irandam Ulagaporin Kadaisi Gundu - new romantic scene | Sneak Peek
Director Pa Ranjith is now a promising producer as well. The Kaala director ventured into production with the highly impactful and critically acclaimed Pariyerum Perumal which was his first film under Neelam Productions banner. His second film, titled Irandaam Ulagaporin Kadaisi Gundu, is scheduled to hit the screens tomorrow (December 6). The film had a very promising trailer and it is expected to give a different movie watching experience to the audience. With a strong content in hand, it is believed that Gundu will be a right successor to Pariyerum Perumal.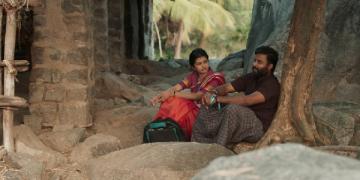 The makers have now released a new scene as a sneak peek and this one is a romantic scene featuring the leads Attakathi Dinesh and Kayal Anandhi. The duo share a good chemistry and the emotions look innocent and works in the favour. The sneak peek has also got a positive reception from the fans. Directed by debutant Athiyan Athirai, this socio political drama also features Munishkanth Ramadoss and Bigg Boss fame Riythvika in pivotal roles.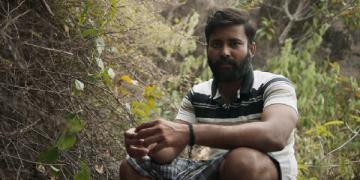 The film has music by Tenma, cinematography by Kishore Kumar and editing by Selva RK. Gundu will face three other films (Iruttu, Dhanusu Raasi Neyargale and Jada) in the box office tomorrow and we will have to wait for few more hours to know the audience's reception. For now, check out the newly released scene from Gundu here: