SURPRISE: Chiyaan Vikram's Mahavir Karna Making | Special Promo Video
Earlier this morning, we saw the team of Cobra wishing their hero, Chiyaan Vikram for his birthday today (April 17). Following that, it is now time for a special video from the team of Mahavir Karna. It is a known fact that Chiyaan Vikram is acting in Mahavir Karna, a historical epic that is being on a mammoth budget of over 300 crores. This mega action film is directed by Malayalam filmmaker R.S.Vimal of Ennu Ninte Moideen fame. Marking Vikram's birthday, Vimal has now shared a new video on his social media profile and this video takes us into the world of Mahavir Karna.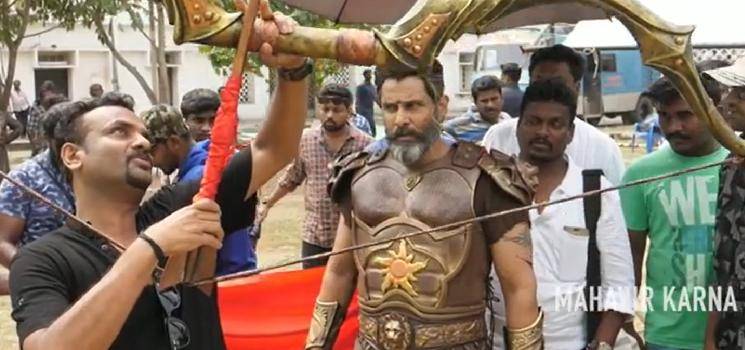 For the first ever time, Vikram's look and makeover for the film has been officially revealed and he looks super fit and fantastic. This short making video was enough to make the fans go crazy and people already can't wait to witness this historical film on the big screen. The film is being made as a bilingual, in Tamil and Hindi, while it would be dubbed and released in other languages.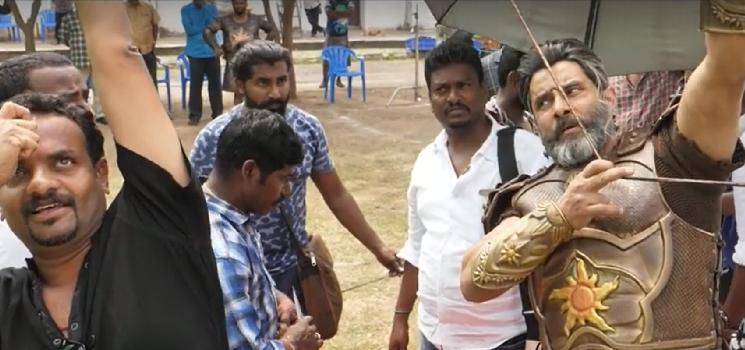 Jeyamohan has penned the Tamil dialogues for the film. Mahavir Karna is produced by United Film Kingdom. Here is the small making video of Mahavir Karna that has been released on account of Vikram's birthday. Don't miss it at any cost! Watch it below: