Galatta |

05/05/2020 02:11 AM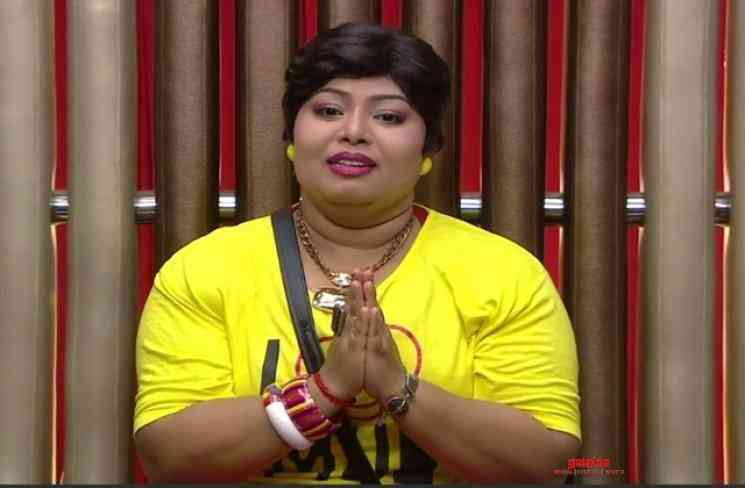 Bigg Boss fame Harathi Ravi has been in the film industry since her childhood days. She made her acting debut as a child artiste in the late 90s. Harathi then did stand up comedy shows before featuring in films like Giri, Arul, Padikkadavan and Kutty. Tamil cinema is blessed with very few good female comedy actors, she will be among the top 5 in that current list. Her popularity doubled when she took part in Tamil reality television show Bigg Boss in the year 2017 which was hosted by Kamal Haasan. Harathi is someone who is very honest with her opinion and doesn't bother when her intentions are misread by others. She has now given a slipper shot reply to a follower who used derogatory terms to defame her.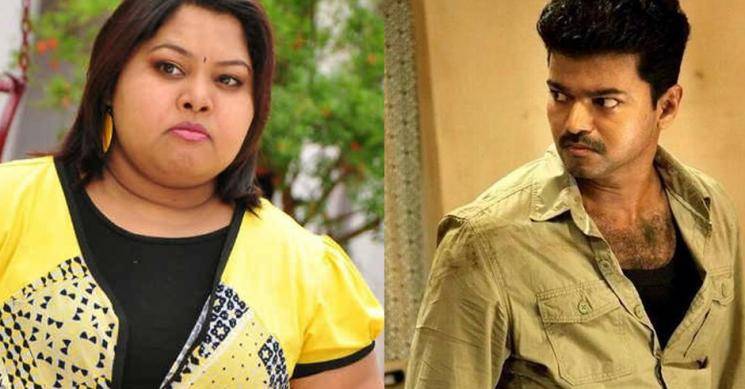 The follower's tweet read: "குண்டு ஆர்த்தி கண்ணகி ஸ்ரீரெட்டி ஐட்டம் யாஷிகா ஆனந்த் இப்படியாபட்ட தேவிடியாக்கள்லாம் விஜய்க்கு ரசிகையா? இல்லாத இருப்பதே எங்களுக்கு பெருமைதான் (Fat haarathi, kannagi Sri Reddy, item yaashika Anand... Instead of such prostitutes as vijay's fans, we're better off without them itself!)" 
 
Harathi's reply to that derogatory tweet - "தம்பி என்ன வேனா சொல்லுபா அது உன் தரம்... ஆனா உன்புகைப்படத்துடன் உன் உண்மையான பெயருடன் சொல் அதுதான் ஆண்மகனுக்கழகு... நம்ம தளபதியும் @actorvijay யும் அதைத்தான் விரும்புவார்... இல்லையேனில் பெளர்ணமி நிலவைப்பார்த்து ஏதோ குளைக்கிறது என்ற...(Brother, tell whatever you want, that's your class. But tell it with your photo and real name, that is how a real man would behave. Our thalapathy Vijay would also like that only. Otherwise, it's like that something that barks at the full moon." 
 
About This Page
People looking for online information on Harathi will find this news story useful.