Brahmastra Part One – Shiva Movie Review
(2022)
Ayan Mukerji's 'Brahmāstra: Part One – Shiva', with Ranbir Kapoor and Alia Bhatt, has more spectacle than soul
Release Date :
09-09-2022
Movie Run Time :
2:40 Hrs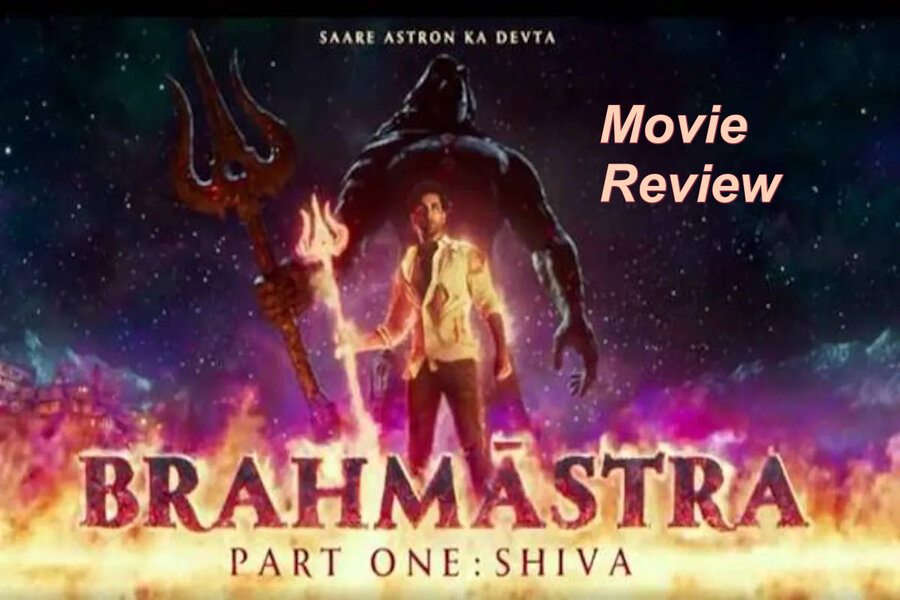 Brahmastra Part One &Ndash; Shiva Movie Cast & Crew
Production :
Star Studios,Dharma Productions,Prime Focus,Starlight Pictures
You can see all the money they spent up there, on the big screen. But the film never rises above the "watchable" or "hmm… not bad" category.
All fantasy movies are derivative, and Ayan Mukerji's Brahmāstra: Part One – Shiva is no different. From the Star Wars universe, we get a Luke Skywalker-Darth Vader angle. From the Matrix universe, we get the "love is the greatest superpower" angle. From the X-Men universe, we get a school (or an ashram, here), where a mentor presides over a group of people with superpowers. And so on and so forth. The trick is not to make us forget these references. The trick is to make us say: "Oh wow, look how they took all these bits and pieces from all these other fantasy universes and did their own thing." In other words, it's not what you are taking from elsewhere. It's what you are adding to what you are taking from elsewhere. It's how you are building your own world, your own universe.
Brahmastra never quite manages to do that. It looks like a million bucks. You can see all the money they spent up there, on the big screen. But it never rises above the "watchable" or "hmm… not bad" category. Let's be fair to the film, first. Ayan has attempted something very difficult. Most fantasy films follow one narrative: say, The Chosen One arc. You have Luke Skywalker. He is a nobody, an "aam nagrik" as the Ranbir Kapoor character, Shiva, is described here. And then he discovers his destiny. To this narrative, Ayan adds a second narrative, involving the Alia Bhatt character, named Isha. This is not just the "love track" you find in other films. It's meant to be something trascendental, something that meshes with the Chosen One narrative at the end. And this is what the film is unable to pull off.
The story is about great powers called Astra-s, which are coveted by the forces of evil. Bits and pieces of these Astra-s are possessed by special guest stars. But even in this Astra-verse, Shiva is different. Isha keeps asking him who he is. "Tum kaun ho?" Of course, he doesn't know that yet, and the rest of the film is about him finding the answer to that question – but with a convoluted (and overstretched) screenplay. The first two Astra-s are established by the guest stars. What should have gotten done in half-an-hour drags on till interval point, until which time we also have to endure songs. Pritam does a great job, but his nunbers play better on YouTube than in this narrative. If you are getting into a mythical world, where the hero worships Durga and Kali, why have a generic Dussehra song where he sings that he is possessed by the "dance ka bhoot" and his "heart ka beat" has increased with all this dancing? Why not integrate the feel of this song into the mythical narrative by having Shiva sing about the goddesses?
I know. That's probably not cool enough for today's kids, but the modern-day touches keep the film at an arm's length. In Star Wars, we enter a new world and we stay there. The costumes are different. The landscape is different. The way people fight is different, with lightsabers. Here, there are winks and nods to Swades, Dil Toh Pagal Hai, Mr. India… Despite having supernatural powers, people use guns. There's an action sequence in a car that looks like something from a Bond movie. Amitabh Bachchan, who's the guru in the ashram, is styled like a man trying on cool clothes before visiting his son in the US. In other words, we are never in that Astra-world. It may be that Ayan wanted this. Maybe he wanted to show that a jeans-wearing young man, a DJ, can be The Chosen One. But even so, the look and the overall tonality are too generic. If you are going to get all Hindu-mythical, the film has to make us feel it, right?
Instead, we get scene after scene with Holi-coloured fire, which is Shiva's specialty. There is such an overkill of this particular visual effect that when it's time for the really big fireworks at the end, the scene feels like we've seen it all before. The character writing gives us very little. We know Shiva lives in an orphanage with children, but that is simply used as an aww moment to make Isha fall for him. These kids are never seen or heard about again. And what about Isha? Does she have a family or has she renounced everyone and decided to stay with Shiva? And what exactly is Dimple Kapadia doing in this movie? Ranbir and Alia do their best to sell this material. Their love scenes are lovely, even if these scenes keep sapping the film of momentum. But for a film that's meant to establish a franchise, I kept getting this one feeling: Been there, done that, so what's new?
About Author
Baradwaj Rangan
National Award-winning film critic Baradwaj Rangan, former deputy editor of The Hindu and senior editor of Film Companion, has carved a niche for himself over the years as a powerful voice in cinema, especially the Tamil film industry, with his reviews of films. While he was pursuing his chemical engineering degree, he was fascinated with the writing and analysis of world cinema by American critics. Baradwaj completed his Master's degree in Advertising and Public Relations through scholarship. His first review was for the Hindi film Dum, published on January 30, 2003, in the Madras Plus supplement of The Economic Times. He then started critiquing Tamil films in 2014 and did a review on the film Subramaniapuram, while also debuting as a writer in the unreleased rom-com Kadhal 2 Kalyanam. Furthermore, Baradwaj has authored two books - Conversations with Mani Ratnam, 2012, and A Journey Through Indian Cinema, 2014. In 2017, he joined Film Companion South and continued to show his prowess in critiquing for the next five years garnering a wide viewership and a fan following of his own before announcing to be a part of Galatta Media in March 2022.
User Review