By

Vivek Raj

| Galatta |

Jul 08, 2020, 09:10 pm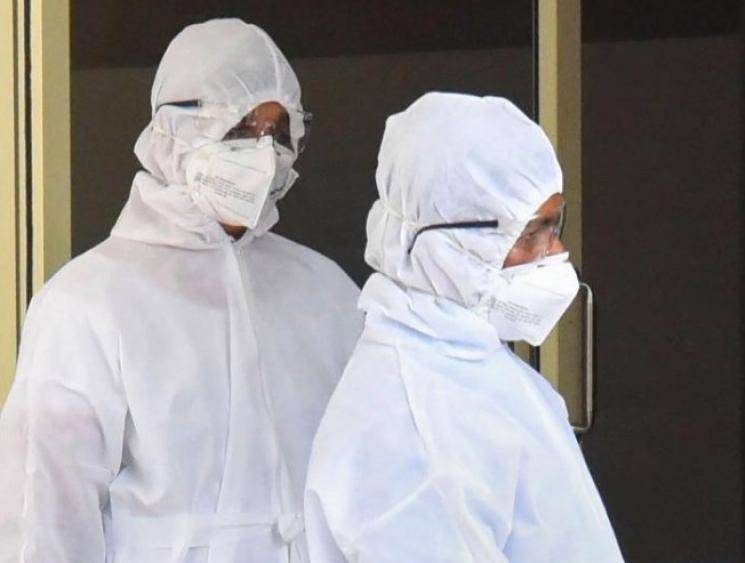 Two men were arrested on Tuesday by Mumbai police for posing as COVID officers and duping a man of Rs 54,000 in the Chembur area in the city. The police have said a case has been registered against the offenders under Indian Penal Code (IPC) Sections 420 and 34 at the Chembur Police Station.
The police, in their statement said, the victim, an Abdul Sheikh, had come across two men on June 30, who posed as COVID officers and introduced themselves while he was en route to the Chembur Railway Station. Stating that they had to inspect him and his belongings for the coronavirus infection, they took out his bag and an ATM card from it. They then went on to withdraw Rs 54,000 after getting the ATM card's PIN number from him.
Hemant Gaurav, Crime Police Inspector, Chembur Police Station, said, "A case has been filed under Section 420 and 34 of the Indian Penal Code at Chembur police station. Two people have been arrested for posing as COVID officers and extorting Rs 54,000 from a man with his ATM card,". He added that a Honda City car and an ATM card were seized from the accused during the time of their arrest while an investigation was further underway in the case.
Mumbai on Wednesday recorded 1,381 new coronavirus cases taking the city's total to 87,513 with 23,214 currently said to be active patients. On the bright side, the number of recoveries in the city soared to 59,238 after 1,101 patients were discharged during the day. There were 62 deaths taking Mumbai's fatalities due to COVID-19 to 5,061 in total. It is to be noted that four new coronavirus field hospitals were opened in Mumbai on Tuesday, including one at a horse racing track.
The state of Maharashtra on Wednesday reported 6,603 new COVID-19 cases taking the total to 2,23,724, including 1,23,192 recoveries with 198 deaths linked to the disease and the overall tally in the state now standing at 9,448 deaths. The State Health Department in today's bulletin also mentioned the number of active cases, which at present has gone up to 91,065.