July 08 - TN COVID Update: 3756 New Cases | 64 New Deaths | Total - 122,350 Cases & 1700 Deaths
Galatta |
Jul 08, 2020, 06:25 pm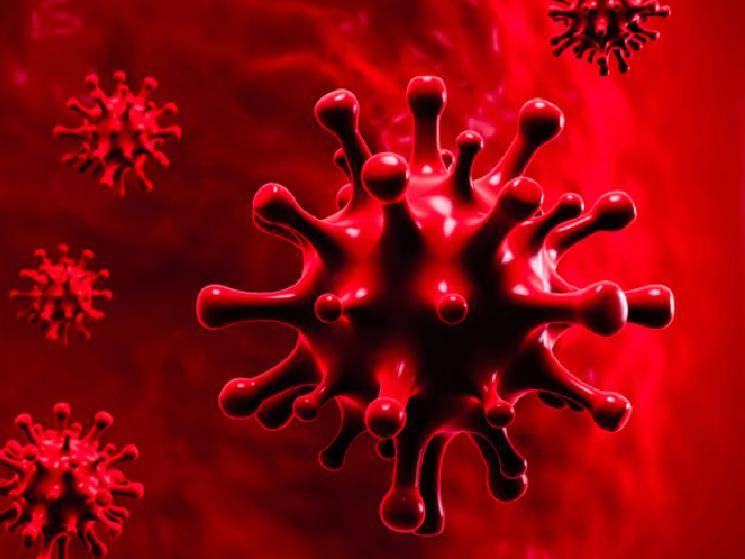 It is that time of the day when the official number of the COVID-19 cases are released and the situation seems to be continuing to stabilize in Tamil Nadu, especially in Chennai! The official numbers of COVID-19 Novel Corona Virus cases in Tamil Nadu are out and we have it for you. The last 24 hours show that Tamil Nadu has had 3756 new cases of COVID positive being reported, taking the overall total to 122,350! Of these, 1261 new cases have been identified in Chennai alone, taking the district's total to 72,481! Madurai has recorded 379 new cases and the district has now registered a total of 5057, while 3811 of them are currently active! Chengalpattu has recorded 7215 total cases of which 3031 are currently active and Tiruvallur has recorded a total of 5507 cases with 1939 of them being currently active.
There have been 64 new COVID related deaths in Tamil Nadu in the past 24 hours, taking the total to 1700. As of now, Chennai is the biggest hotspot in the state and has 72,481 cases registered. The total number of active cases in entire Tamil Nadu, stands at 46,480 while the number of active cases in Chennai alone stands at 21,766! The number of recoveries is continuing to be good but is significantly lesser than yesterday! There have been 3051 new recoveries and discharges in the last 24 hours, taking the total number of recovered people to 74,167. There have been 35,979 samples tested, in the past 24 hours alone, taking the total tests to 1,449,414 tests, which is the highest for any state in the country! The Pandemic seems to be coming uncer control in Chennai but nothing can be taken for granted yet and only properly following all the safety guidelines can continue keeping us safe!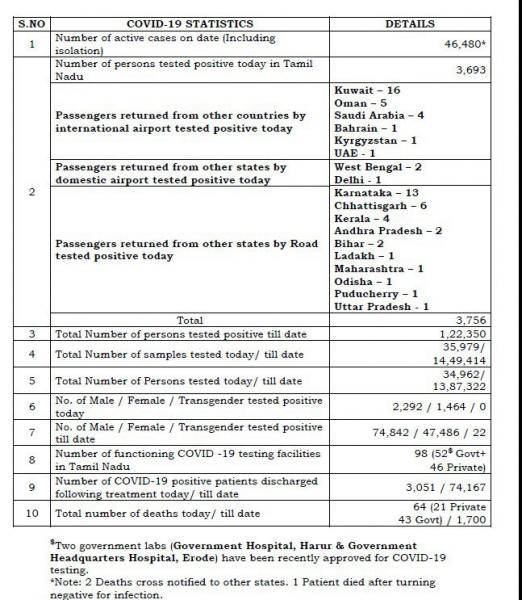 We urge all our readers, viewers and subscribers to follow all the government mandated guidelines and stay safe at home! Break the chain and flatten the curve!
Check out the district-wise infected cases and detailed stats of recovered people here: