Galatta |
Jul 08, 2020, 08:58 pm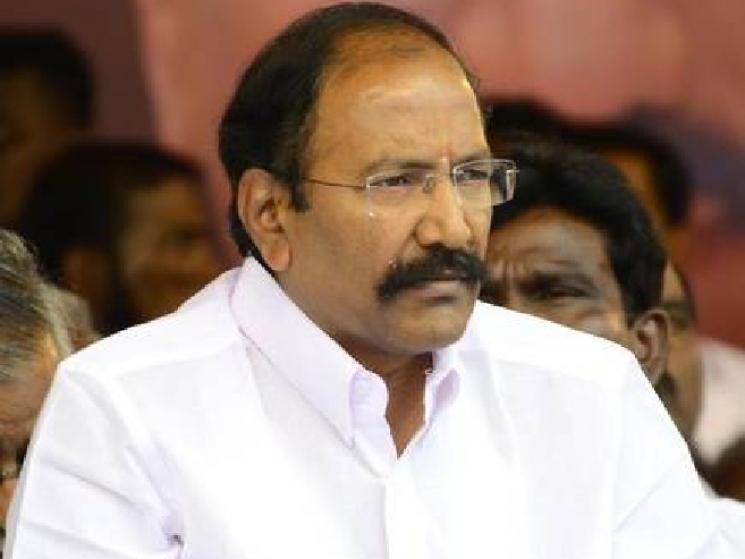 The COVID-19 Novel Corona Virus Pandemic situation in Tamil Nadu was turning out become alarming before the last few days have brought in some sense of calm and hope that the situation is stabilising in the state. After witnessing a very rapid increase in the number of cases over the last couple of weeks, the past few days have been recording slightly lesser numbers and Chennai, which was turning out to become the COVID capital of the country has shown tremendous improvement! Unfortunately, the COVID has already claimed a number of lives, which has now gone up to 1700, including that of the popular DMK MLA and Tamil Cinema producer J Anbazhagan, who succumbed to the Corona Virus. It came as a huge shock to everybody. Recently, there were reports that the Tamil Nadu Deputy Chief Minister O Panneerselvam's brother O Raja had also tested positive for the Virus.
Now, it has come to light that the senior AIADMK member and Minister of State for Electricity, Prohibition & Excise - P Thangamani, has also tested positive for the Corona Virus. He had been actively travelling throughout the various districts of the state, organizing the government's various efforts against the COVID pandemic! The 59-year-old minister has gone into self-isolation after the Minister and another member of his family tested positive for the Virus. Reports state that P Thangamani had met with the Chief Minister at the Secretariat, just a day before he tested positive. He was also said to have been at a party meeting at the AIADMK head office in Chennai, which was also attended by Minister SP Velumani and other party leaders including Natham Viswanathan & KP Munuswamy!
The positive test status of the Minister has been conveyed to the Chief Minister's Office. A senior AIADMK party member has stated that caution was taken at all meetings but they could not be avoided due to the importance of some urgent meetings with the COVID pandemic happening and the upcoming elections also being in focus. P Thangami is the second Minister in Tamil Nadu to test positive for the Corona Virus, after Higher Education Minister KP Anbalagan's second test sample returned a positive result. He underwent treatment at a private hospital and has since been discharged after recovering! Some reports state that Minister Thangamani is still unsure of whether to be under home quarantine or to get admitted in a hospital, while some sections of the media state that he has already been admitted to a private hospital!