Brazil President Jair Bolsonaro announces he has tested positive for coronavirus
By

Vivek Raj

| Galatta |

Jul 08, 2020, 10:30 am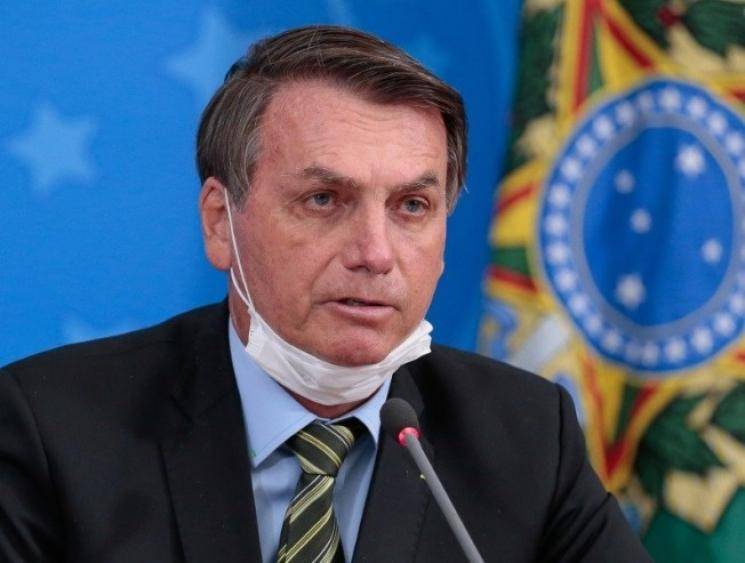 Brazil's President Jair Bolsonaro on Tuesday announced he tested positive for COVID-19. In a statement, he said he was feeling "perfectly well" and was experiencing only mild symptoms. His decision to not emphasize importance towards containment measures fetched the far right leader criticism and generated plenty of controversy in the South American country, which has seen over 65,000 deaths linked to the disease with more than 1.6 people testing positive to date.
In a television interview from his residence in the capital Brasilia, President Bolsonaro said the test "has come out and it's positive". He went on to add saying he was currently being administered with hydroxychloroquine (generally used to treat malaria and lupus) and azithromycin (an antibiotic usually given to pneumonia patients) as medication to treat the illness.
The 65-year-old Bolsonaro said he began feeling unwell first on Sunday and experienced his health condition turning worse on Monday. He said he felt "tiredness, illness and a fever of 38 degrees" Celsius (100.4 Fahrenheit). However, he asserted that he was feeling "good, calm" and removed his face mask to stress on the point. In his statement, he said, "Life goes on. We're going to take care, particularly of old people and those with illnesses that are a risk factor,".
Bolsonaro announced on Monday that he had taken a coronavirus test and revealed that he underwent an X-ray for his lungs as a precautionary measure at a military hospital in the capital. Local media has been reporting that his schedule for the week has been cleared. It is to be noted that Bolsonaro tested negative thrice earlier for COVID-19.
President Bolsonaro caused controversy in Brazil for not treating COVID-19 as a major concern and minimized the risks while labelling it initially as "a little flu". He also came under heavy criticism for flouting physical distancing rules and containment measures, such as wearing a mask in public. At present, Brazil is the second worst-hit country in the world by the pandemic after the United States.
Several world leaders have wished President Jair Bolsonaro for a speedy recovery including Indian Prime Minister Narendra Modi on Wednesday. PM Modi took to Twitter to tweet saying, "My friend President @jairbolsonaro, my prayers and best wishes for your speedy recovery." It is to be noted that Bolsonaro thanked PM Modi in April for easing restrictions on the export of hydroxychloroquine and compared the decision to Lord Hanuman bringing the holy medicine Sanjeevani booti (herb) in the epic Ramayana.