TN woman becomes oldest COVID survivor in India but faces discrimination by neighbours!
Galatta |
Jul 15, 2020, 01:25 pm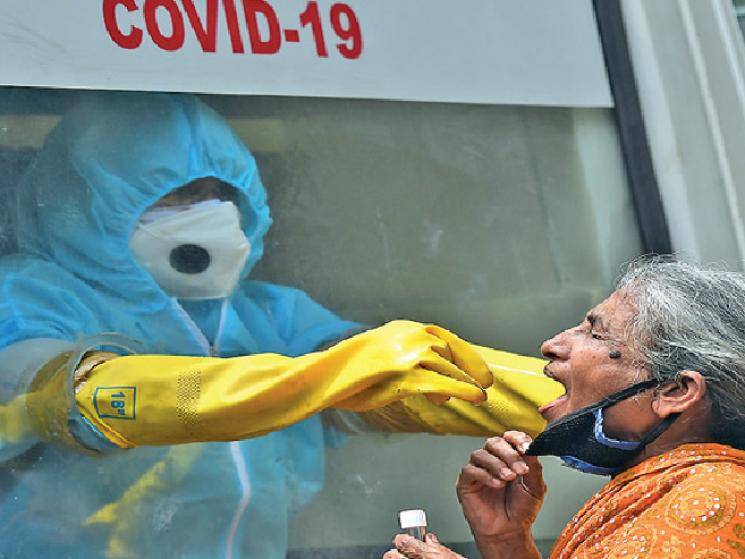 Though Tamil Nadu is currently ranked No. 2, among all Indian states to be most affected by the COVID-19 Novel Corona Virus, the state government's efforts to control the spread of the virus as well as in providing quality treatment for those affected, have been hailed by many! Till date, Tamil Nadu has conducted the most number of COVID sample tests, among all states in our country! After an initial upsurge of COVID cases, Chennai - the capital of Tamil Nadu, has now been seeing a stabilisation in the curve and should hopefully look towards flattening it, soon! However, the surge in numbers among the other districts of Tamil Nadu is a bit concerning but the Government is looking to replicate their earlier efforts in Chennai, in these other districts too, to bring the COVID spread, under control!
Now, a 100+ year old Tamil Nadu woman has staked her claim as the oldest COVID survivor in the country! Some reports mention her to be 103 years old while some others, claim her age to be 110! Irrespective of the exact number, Hameeda Bee of Periyavarigam village near Ambur in Thirupatthur district of Tamil Nadu, has beaten the Corona Virus and returned home from the hospital on July 12th! She lives in a rented house with her daughter Mubarak (58) and grand-daughter Shama (30)! Though Hameeda Bee has successfully overcome her fight against Corona, she and her family are now facing new issues! They are facing discrimination by their neighbours, who are asking them to vacate the rented house they are staying in!
Hameeda Bee was taken to a nearby Public Health Centre (PHC) in Nariyampattu village on June 29th, after complaining of a normal cold! She was subject to the RT-PCR swab test after a sample was collected from her. On July 1st, it was confirmed that Hameeda Bee had tested positive for the Corona Virus and her family was informed of the same, following which she was admitted to the Ambur Government Hospital! The Nariyampattu Health Inspector D Prem Kumar has stated that Hameeda Bee responded well to treatment and her two follow up tests both returned negative results for COVID, only after which she was allowed to be discharged! However, Hameeda Bee and her family are now struggling hard to overcome the stigma & ostracization by their neighbours! Let's hope they are able to overcome this too! Stay tuned for updates...