By

Vivek Raj

| Galatta |

Jul 13, 2020, 07:22 pm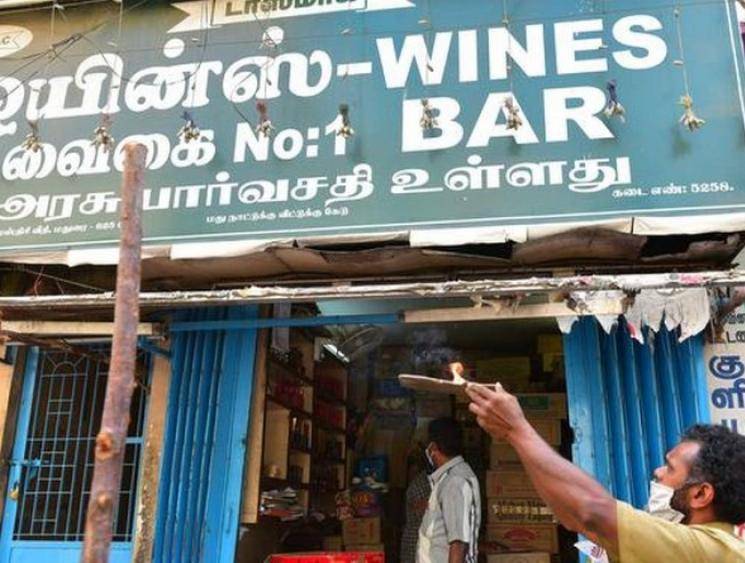 Tamil Nadu government on Monday invited tenders for computerizing TASMAC outlets in the state. The tender notice has been issued for recording the stock and sale details so as to facilitate computerization at the state-run liquor outlets. It is to be noted that close to 5,000 liquor shops coming under TASMAC are being run in the state. In order to integrate TASMAC head office and other subsidiary offices, action is being initiated by employing the process of IT networking.
The government had imposed the lockdown in the state towards the end of March in order to stop the spread of the novel coronavirus. As a result, TASMAC shops in the state also were closed. The state-run liquor shops, which remained closed for more than a month, were reopened on May 7.
The decision of the government to reopen the TASMAC outlets were met with stiff opposition from many quarters after which the Madras High Court permitted them to be opened with a few conditions. Soon after, the High Court issued flash orders to the government to shut down certain liquor shops in the state for violating the stipulated conditions.
Later, the TN government appealed to the Supreme Court against the ruling of the Madras High Court. During the proceedings, the Apex Court stated that it cannot interfere in the policy decisions of the state government and issued an order against the interim decision of the High Court and permitted the shops to be reopened.
TASMAC shops at present are opened across Tamil Nadu exempting adjacent areas of Chennai city (Chengalpattu, Kanchipuram and Tiruvallur districts) due to the sharp rise in the number of positive coronavirus cases.
The Supreme Court also allowed online sale of liquor in the state. The government is considering the pros and cons of the ruling issued by the Apex Court. This being the scenario, the Tamil Nadu government has suggested that it requires time till August 30 to implement the order.