Gujarat cop transferred for stopping minister's son and friends for lockdown violation
By

Vivek Raj

| Galatta |

Jul 13, 2020, 11:30 am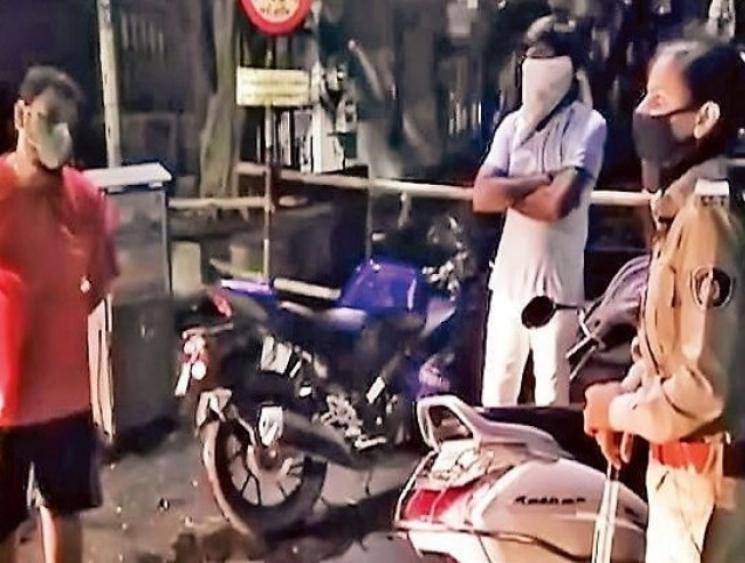 A massive controversy has erupted over the transfer of a woman constable in Gujarat's Surat after she got in a heated argument with a Gujarat MLA's son and two of his friends over the violation of lockdown rules. The incident, which took place on Wednesday, has subsequently led to a probe being ordered, with many viewing the proceeding as the police conceding to political pressure.
An argument broke out between the woman constable Sunita Yadav and Varachha Road MLA and Minister of State for Health Kumar Kanani's son Prakash Kanani and his friends after she stopped them for roaming outside during curfew hours and not following the government's mandatory guidelines of covering their faces with masks as a safety precaution against the COVID-19 outbreak.
Reports state Ms Yadav had halted the vehicles of Mr Kanani's friends for the violation of the coronavirus lockdown rules. The MLA's son was then called over the phone, who arrived in his father's car at the incident spot. A video of the incident is doing the rounds on social media in which she is allegedly being threatened that he "will make you stand at the same place for 365 days". There has been a huge outrage after the video came out on social networking forums with many calling out the youths over the behaviour towards the woman police constable.
The video also goes on to show Ms Sunita Yada responding back angrily that she is not their slave. Later, the woman constable was issued transfer orders to the police headquarters. Soon after the incident, Prakas Kanani and his two friends were arrested on Sunday after which they were released on bail. An inquiry was ordered into the controversial incident by the Surat Commissioner of Police RB Brahmbhatt on Saturday. It is being reported that Ms Yadav has applied for sick leave after the incident and is yet to make a statement.
Watch the video of the incident on the Twitter thread below:
In Surat, police constable stopped group of men at her check point for violating night curfew rules & not wearing mask. - BJP Minister's son rushed to spot & made constable talk to his father.

"So What if you are a minister, does the rules don't apply to you ?"- Cop to minister. pic.twitter.com/syEbOowBkq

— Saral Patel (@SaralPatel) July 12, 2020