R Parthiban congratulates TN Health Minister Vijaya Bhaskar & presented him hand sanitizer!
Galatta |

25/03/2020 09:08 PM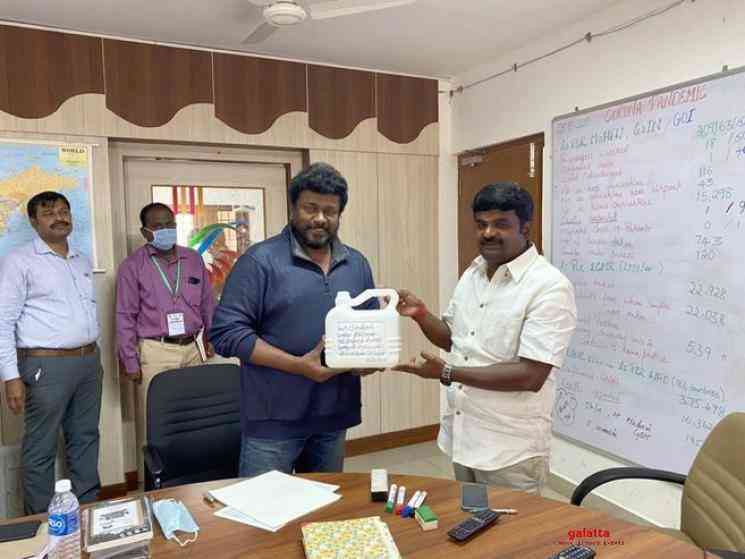 Always one to do things uniquely, actor, director & producer R Parthiban has now met the Tamil Nadu Health Minister Vijaya Bhaskar & congratulated him in his own way! While most people congratulate others with flower bouquets or other such similar items, Parthiban has considered the current Corona Virus situation and presented the Health Minister with a 5-litre can of hand sanitizer, keeping in mind the requirement for the same. Mr. Vijaya Bhaskar has been doing a highly commendable job in going all out to take all preventive measures for controlling the spread of the COVID-19 Corona Virus and has been seen working hands down on the field, in many situations. Congratulations have been pouring in for his work from all quarters and now R Parthiban has also done his bit!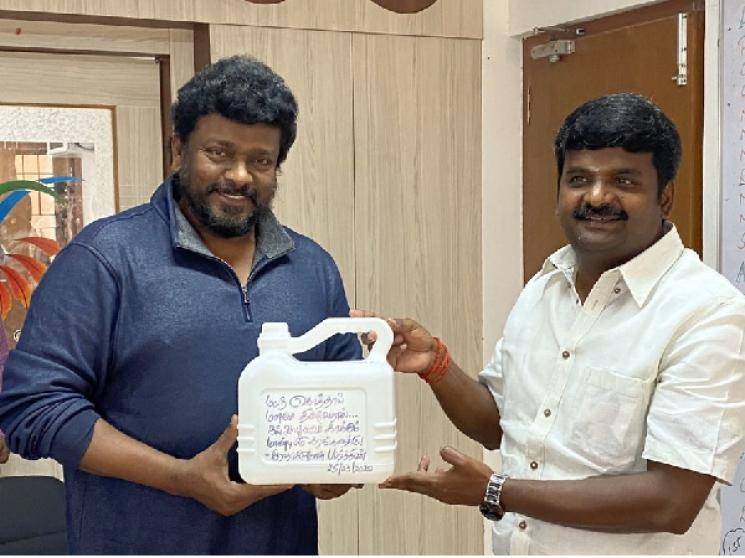 Posting about this meeting on Twitter, Parthiban mentioned that instead of giving a bouquet to a man whose heart is like a bunch of colourful flowers, he presented him with the sanitizer for the hands that are saving the lives of many! Parthiban also mentioned that during the meet, he had suggested that huge buildings like marriage halls could be sanitised and kept ready for providing sanctuary or as treatment centers for the needy, in advance. It looks like this idea has gone down well with the Health Minister as Parthiban had also added that Vijaya Bhaskar had accepted to consider this thought and implement it when required!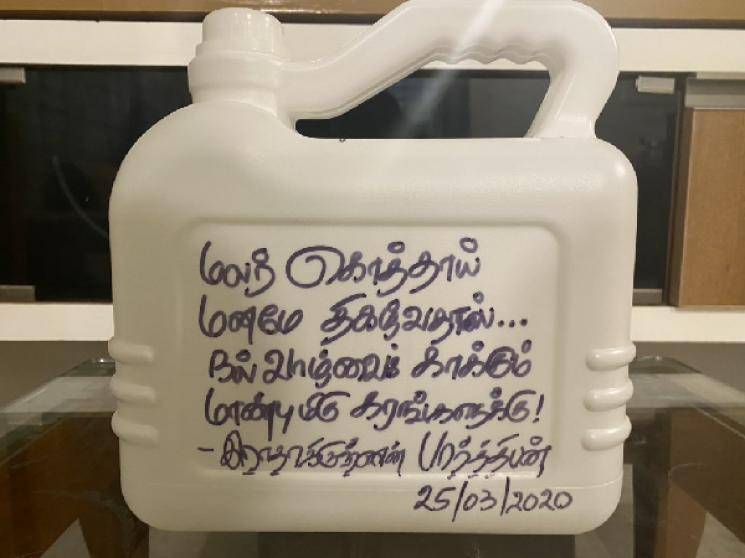 Check out the tweet here:
சுகாதாரத் துறை அமைச்சர் மாண்புமிகு டாக்டர் விஜய பாஸ்கர் அவர்களை கடமையை செவ்வனே செய்வதற்காக பாராட்டி உற்சாகப்படுத்தும் நோக்கில் சந்தித்தேன்.பொக்கே கொடுப்பதற்கு பதிலாக sanitizer 5 litre cane ஒன்றில் "மலர் கொத்தாய் மனமே திகழ்கையில், நல்வாழ்வைக் காக்கும் மாண்புமிகுக் கரங்களுக்கு" pic.twitter.com/mtp2x3GLTD

— Radhakrishnan Parthiban (@rparthiepan) March 25, 2020
மக்களின் சார்பில் வழங்கினேன்.இன்னும் கூடுதலான மருத்துவ வசதிகளுக்கு திருமண மண்டபங்கள் போன்ற தனியார் இடங்களை இப்போதே சுத்தப்படுத்தித் தயார் நிலையில் வைத்துக் கொண்டால் அவசர நிலைக்கு உதவியாய் இருக்குமென கருத்துத் தெரிவித்தேன் அந்த யோசனையை கருத்தில் கொண்டு செயல் பட செய்கிறேன் என்றார். pic.twitter.com/TANFXn8vKf

— Radhakrishnan Parthiban (@rparthiepan) March 25, 2020
About This Page
People looking for online information on Parveen Batra,Sairam Shankar will find this news story useful.