Nanjil Vijayan hits back at Vanitha Vijayakumar - New Trending Video | Suriya Devi
Galatta |

15/07/2020 12:54 PM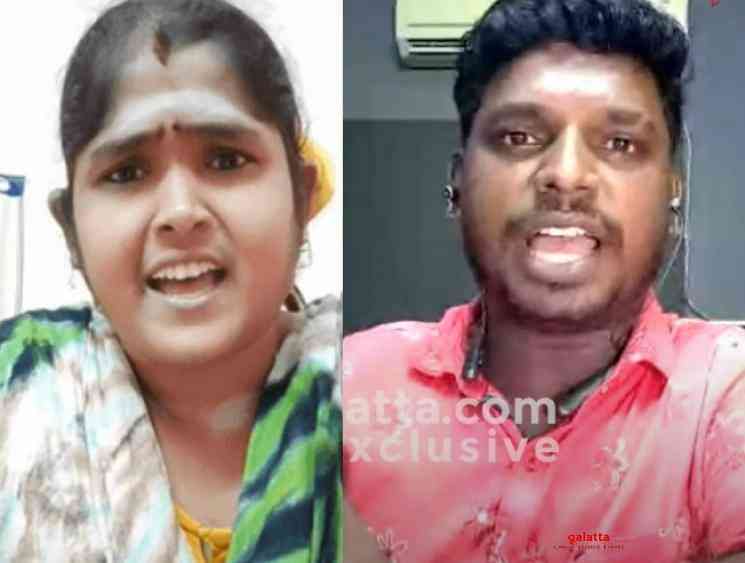 Vanitha Vijayakumar had filed a complaint against Suriya Devi and producer Ravindar Chandrasekaran yesterday (July 14) and it got a lot of attention. She expressed her anger over the duo for unnecessarily involving themselves in her personal issue. Vanitha's lawyer, Sreedhar, while addressing the press and media, said that Vijay TV Kalakka Povadhu Yaaru fame Nanjil Vijayan is behind Suriya Devi and is one of the reasons for this controversy. Also, the lawyer accused Nanjil Vijayan of being involved in the prostitution business.
Following these allegations, Nanjil Vijayan has come out with a clarification, clearing the air on the allegations made against him. Talking to Galatta Media in an exclusive interview, Nanjil Vijayan called the allegations to be baseless and added that he isn't close with Suriya Devi, as said by the lawyer. "We have worked together in a few shows on Vijay TV and Zee Tamil. That is all and there is nothing more to it. I know her only through that and there is no personal connection. I had taken an interview of her recently for my channel and Vanitha and her lawyer are taking those videos as reasons to defame me.
I wonder if that person is a lawyer indeed. The video he shows is a small TikTok video that runs for just 4-5 seconds. How can one say that I'm in a relationship with a girl just by seeing an ordinary TikTok video? This TikTok with Suriya Devi was taken four years back during one show. I've done TikTok videos with many of my friends, co-anchors, actors in the industry and this video was one of those. How can someone call this as a proof to confirm my association with Suriya Devi.
I do not know if I should laugh at these helpless people. This is nothing but mere foolishness. No reputed lawyer would consider this TikTok video as a proof. I pity Vanitha akka. Don't ask me if I know anything about Suriya Devi's marijuana allegation. I seriously have no idea about it and I haven't talked to her much.", said Nanjil Vijayan.
He also added that he is ready to face police investigations and enquiries since he hasn't done anything wrong as cited by Vanitha and her lawyer. You can watch the full interview of Nanjil Vijayan regarding this controversy in the video below: