Mysskin puts up posters for promoting Baaram as promised earlier!
By MKV | Galatta |

February 23, 2020 15:00 PM IST
Tamil Cinema's solitary claim to fame at the 66th National Film Awards came through the movie Baaram. This movie, directed by Priya Krishnaswamy, has been bankrolled by herself and Ardra Swaroop under the Reckless Roses banner and was released in theatres by director Vetri Maaran under his Grassroot Films and the SP Cinemas banners. Baaram is a hard-hitting emotional drama which speaks about a heinous, dark social practice called Thalaikoothal. After several rounds at various Film Festivals, this movie had a theatrical release on February 21st and has been having a very positive word-of-mouth!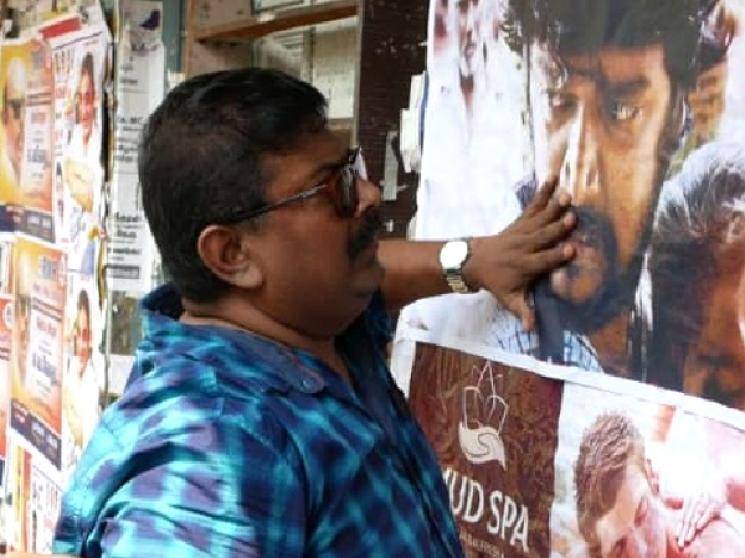 Earlier, at Baaram's press meet, director Mysskin had promised to promote the movie by getting on ground and putting up posters of the movie, himself. Now, as promised, Mysskin has travelled to various parts of the city to put up posters of Baaram and photos of him doing this have gone viral on the internet! This heart-touching gesture from Mysskin is similar to what he did in 2013. Back then, he did not have funds to spend on the promotions of his movie Onaayum Aattukuttiyum and went on to put up posters of this movie by himself, in Coimbatore.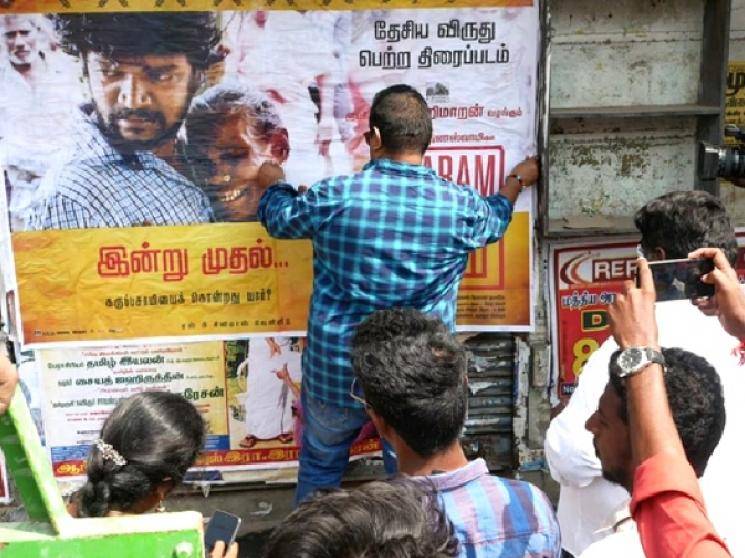 Priya Krishnaswamy made a mark with her debut directorial venture Gangoobai. This 2012 Hindi drama was also an award winning film and earned the young director a lot of plaudits for her work. Priya is said to have conceived the story of Baaram after coming across a newspaper article about the practice of Thalaikoothal. It sure is a very beautiful gesture by Mysskin and with such industry stalwarts coming out to support good content-oriented films, more such talents are bound to be exposed to the world!