Migrants returning to MP from Maharashtra protest over lack of food & transport facilities!
By MKV | Galatta |

May 15, 2020 14:26 PM IST
It was only very recently that the Central Government allowed stranded people, predominantly migrant workers, tourists and students, to return to their native places, after the nation-wide lockdown came into effect on March 25th! This has caused a sudden inflow of people into various states and the authorities are trying their best to streamline the efforts to accomodate everybody. However, recent reports state that violence has erupted on the Maharashtra - Madhya Pradesh border, after migrants began protesting over lack of food and proper travel arrangements. This situation happened in the bordertown of Sendhwa, in Barwani district!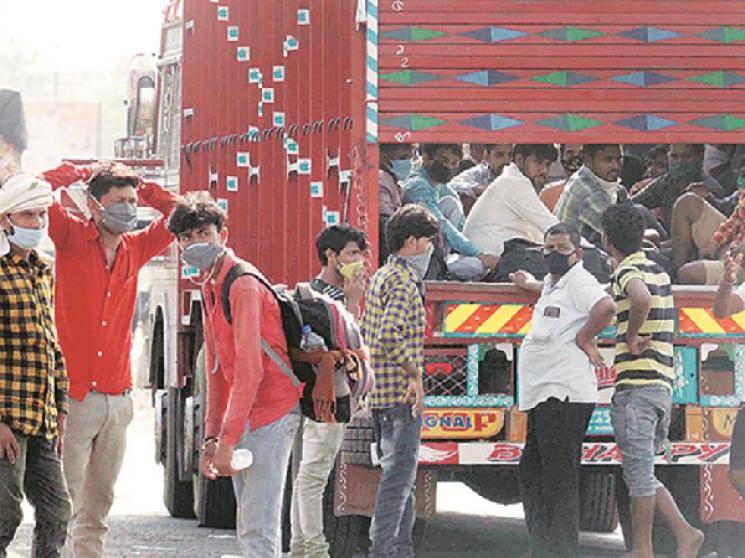 The Maharashtra government had reportedly made arrangements to bring Madhya Pradesh natives, wanting to return to their hometowns, to reach till the border. However, on reaching the border, there seems to have been some confusion over travel arrangements to various districts within Madhya Pradesh and this coupled with the lack of food arrangements, has lead to the migrant workers protesting. Some incidents of stones being pelted on the Police and other security personnel have also been reported. However, the District Collector - Amit Tomar has said that the authorities immediately calmed down the agitated people and explained that proper arrangements had been made. The people were then sent to transit points in different districts of Madhya Pradesh on 135 buses, from the border. Arrangements for food, water and shelted have also been made for labourers who are arriving at the border, through various means of transport! A similar incident was also reported from the same place, on May 3rd! Let's hope proper arrangements are being made for people returning to their hometowns after struggling in different places!