Shocking: People in Erode protest against cremation of patient who died due to fever!
By MKV | Galatta |

April 24, 2020 14:41 PM IST
The COVID-19 Novel Corona Virus Pandemic is changing the lives of the people all across the world. This deadly virus has claimed lakhs of lives and also left many more lakhs of people infected. In such a scenario, it is disheartening that the Virus is also claiming humanity among the people. Earlier, there was an incident in Chennai, where the people of a specific locality had protested against the burial of a doctor, who had lost his life to the COVID Virus after treating a number of patients. An angry mob also pelted stones and attacked the ambulance which carried the body of this doctor and later, the State Government had to step in to help with his peaceful burial. Now, there has been another such shocking incident in the district of Erode!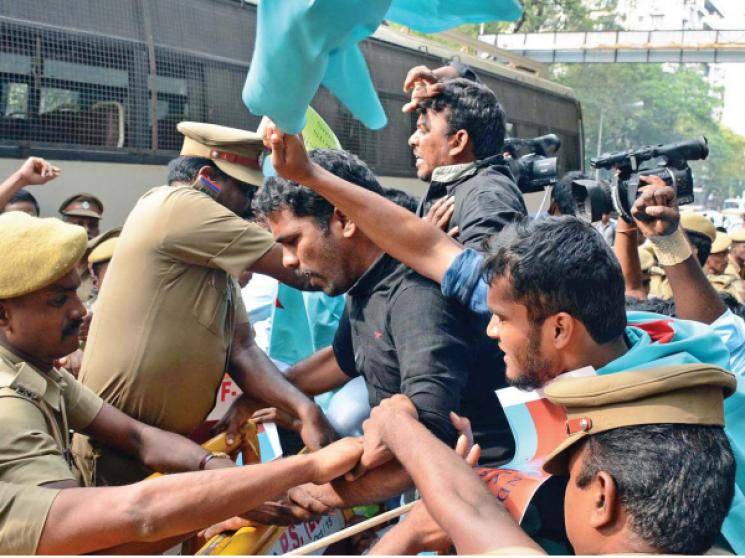 It has come to light that a patient who was admitted to a Government hospital in Erode, after complaining of high fever, had lost his life. When this patient's cremation was arranged with all precautions prescribed by the health authorities, a group of people protested against the cremation. This lead to a huge confrontation and now the Erode Police have booked cases on over 50 people, in this regard. It is sad that the people do not understand the basic fundamentals of how the COVID Virus spreads and losing even basic humanity and respecting an individual's right to a peaceful cremation and the distress they are bringing upon the deceased's family. Let's hope such things change and the mentality of the public takes a turn for the better.