Radhika's Chithi 2 to premiere on January 27th
Chithi is one of the most successful Tamil Television series ever; it gave a facelift to Television series in Kollywood. Radhika was bold enough to venture into Television during her prime heroine days and luckily it paid off. The show was produced by Radaan Mediaworks and directed by CJ Baskar. Music director Dhina had composed the title track which was a rage hit back then. It had been receiving the highest ratings of Tamil serials and it was credited as the best serial. The show which started during late 1999 was last aired on 2 November 2001 and ended with 467 episodes.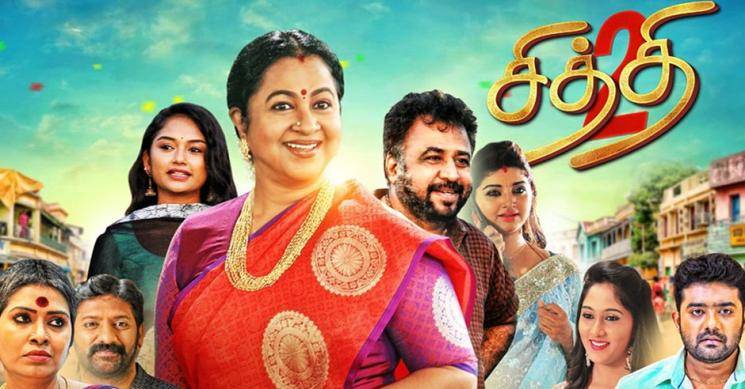 Now Radhika is getting back into the Chithi shoes with its sequel. She is back to playing the Shakti role after close to 20 years. The premiere of Chithi will be aired on the 27th of January in Sun TV. This series gets the prime 9 PM slot and the first look poster for the series has now been officially released by Radhika. Few of the lead characters featuring in the sequel have been revealed, Shilpa and Ponnvanan are some notable popular faces.