Chennai Corporation shifts from lorries to pipes for drinking water supply!
By MKV | Galatta |

May 06, 2020 18:12 PM IST
The rampant spread of the COVID-19 Novel Corona Virus Pandemic doesn't seem to be slowing down and the governments are battling hard to control this spread, across the world! India is fast becoming one of the most affected nations and has now risen to the 13th place in the World, for number of COVID infections. Tamil Nadu is one of the badly affected regions in our country, especially the city of Chennai. It is well known that many areas of Chennai is highly dependent on tanker lorries for water supply, especially during the harsh summers! Without these water lorries, there would be a heavy scarcity for drinking water for Chennaiites but the fear of the Corona Virus spreading through these lorries is also a huge fear factor, in recent times.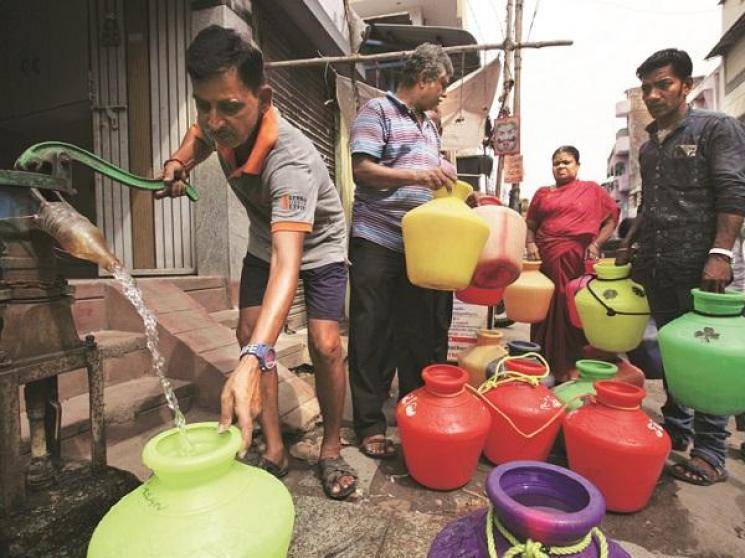 Now, the Chennai Corporation has announced that to reduce the fear of the COVID-19 spreading through lorries, the drinking water shall henceforth be supplied through pipes itself! This step has been put in place by the Tamil Nadu Government and Minister SP Velumani has revealed this to the Media! As of now, 650 MLD of water is being supplied in Chennai, per day but the TN CM Edappadi K Palanisamy has ordered to increase it to 700 MLD and it will be in effect from tomorrow! It is being reported that about 1000 streets which were being supplied by lorries would going forward be supplied by existing pipelines and taps itself! This will come as a major relief for many Chennai residents!