Suchi offered 2 crores to share this video to divert people's attention from Sathankulam case!
Galatta |

01/07/2020 03:14 PM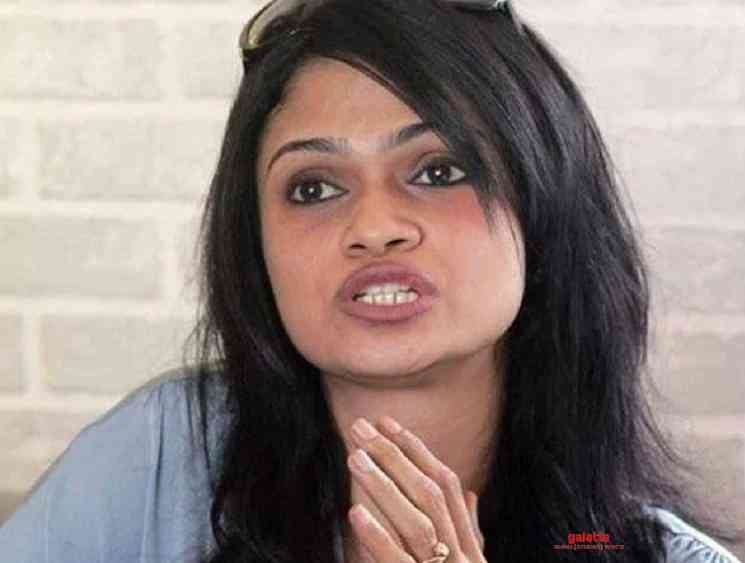 Suchitra, more fondly called as Suchi, is a renowned Tamil Radio Jockey. She has also been a part of some classic superhit songs as a singer and the list includes 'Uyirin Uyire' (Kaakha Kaakha), 'En Aasai Mythiliye' (Manmadhan), 'Yammadi Aathadi' (Vallavan), 'Dole Dole' and 'En Chella Peru Apple' (Pokkiri), 'Ottraikannale' (Vel), 'Kutti Pisaase' (Kaalai), 'Nenjai Kasakki' (Yaaradi Nee Mohini), 'Vechukkava' (Silambattam), 'Excuse Me' (Kandhasamy), 'Oru Chinna Thamarai' (Vettaikaran), 'En Idhayam' (Singam), 'Oyyale' (Manmadan Ambu), 'Vaada Bin Laada' (Mankatha), 'Theeyae Theeyae' (Maattrraan), 'Ailasa Ailasa' (Vanakkam Chennai) and more.
Post the unexpected 'SuchiLeaks' controversy, the talented RJ turned singer took time to shift focus towards other activities to help herself come out of depression and stress. Of late, Suchitra has been spending time in her personal space. She has also been involved in creating independent music by collaborating with other singers and musicians from the industry.
Recently, Suchitra posted a video on her Twitter page, explaining about the entire Sathankulam - father-son custodial death controversial incident in English, so that it gets global attention and becomes a movement. As expected, the video did get its due recognition and crossed over 2 million views on Twitter. The video created a huge buzz among the people outside Tamil Nadu and many notable celebrities shared the video, expressing their shock.
Following that, Suchi has now made a shocking revelation that she was offered an amount of Rs 2 crores to share an unseen video that showcases police brutality, an incident that happened a few years before, when the opposition party was in power. Suchi added that she was deeply shocked seeing people stoop to lower standards to shift public's attention from the Sathankulam incident. Additionally, Suchi also revealed that this offer was made by one of Suchi's family friends who is a very influential celebrity in Tamil cinema.
This tweet from Suchi has shocked a lot of people and has created a discussion among the netizens. Notably, a few of them are even asking the talented singer to call out the person who placed the request. However, Suchi has reiterated that people should stay focussed and determined and continue to voice their support for Jayaraj and Bennix. Check out the tweets posted by Suchi below:
Sad part - it was a family friend (highly influential Kollywood celeb) who made this call to me. 😢 Smarten up guys, be even more determined not to give up now. #JusticeforJayarajAndFenix @Ahmedshabbir20 @ShivAroor @ahmedmeeranoffl https://t.co/6lmgKDY1cG

— Suchitra (@suchi_mirchi) July 1, 2020