Galatta Review Board
Movie Run Time :

2:36: Hrs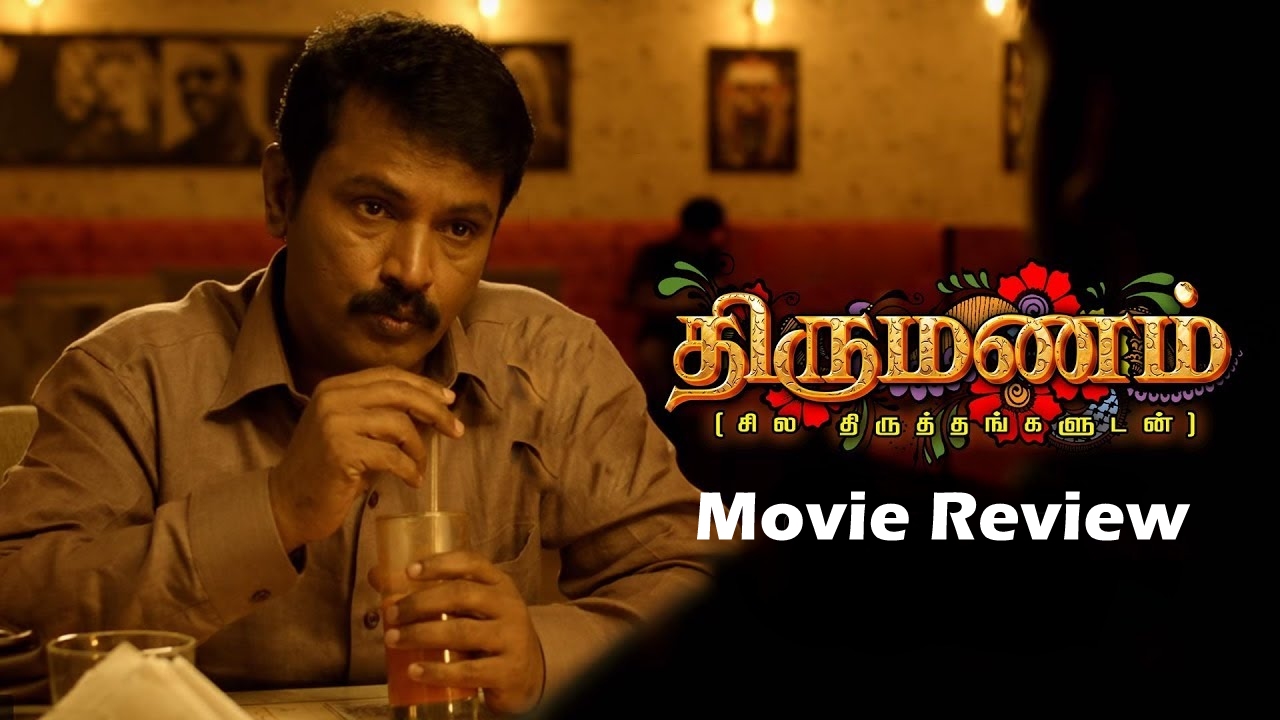 Thirumanam preaches the logical ways to conduct marriages in a simple manner rather than spending needless money just for show-off.
The money-constraint idea for weddings is appreciable as it is much needed for the current generation. However, the repetitive sequences stressing the same concept feels like a value education class.
There are a few sensible situations that blame the public for spending too much on marriage invitations, hall rent, food caterers, clothes, etc. These scenes were also staged well after establishing Cheran's character and the conflict develops post that.
Debutante Kavya Suresh has played her part decently and has also emoted well. On the other side, lead hero Umapathy Ramaiah fails to convey things by his performance, the dialogue delivery is also on the downside. The supporting characters have solid importance and Cheran, Sukanya, Thambi Ramaiah and M.S. Baskar have done a fine job. The four seniors play crucial roles and take the movie forward.
Director Ram has narrated the film through his voiceovers but the effect is mild. The director has tried too hard to make this film suit the current trend but he has incorporated many new-age technology factors in a silly manner. In fact, the special effects used, create a slight irritation too.
The songs are average with monotonous lyrics. The way they have been conceived and delivered is also artificial. Editing has a lot of errors, the musical cuts have also been made in a careless way. Bala Saravanan appears as some comic relief but he has been given too much space and after a while, it feels his presence is unwanted for the film.
Cheran has questioned our rituals with good dialogues and meaningful writing but at the same time, he has also disappointed with many unnecessary situations which get added up as fillers. The subplots are weak and do not go well with the core plot.
More than the film's runtime, the running speed is the biggest drawback. There are many long scenes that drag to a huge extent. Many topics are touched like organic farming, Jallikattu, political system and society problems but only a few are linked to the main subject.
Towards the end, the treatment goes in the wrong way as random sequences keep appearing with a multi-layered song starting from a devotional one, then switching to a happy rural folk number. Bringing up technology to move forward the storyline is lethargic.
The movie is technically weak and the camera work is not too impressive. Background music has only a small amount of correlation with the situations. The climax turns into a melodrama as the pre-climax portions are presented in a dull way.
Verdict :A thoughtful subject that is executed in a preachy and unimpressive manner
Galatta Rating: ( 2 /5.0 )
Public/Audience Rating
Thirumanam
Thirumanam is a Tamil movie. are part of the cast of Thirumanam. The movie is directed by Cheran Music is by Siddarth Vipin . Production Preniss International Pvt Ltd.