By

MKV

| Galatta |

Apr 07, 2020, 06:41 pm
The COVID-19 Novel Corona Virus Pandemic is wreaking havoc on all the nations of the world. What started out in the Wuhan Province of China, has now spread to almost all the corners of the world and has claimed thousands of lifes and left hundreds of thousands more infected, with the count only going up exponentially, with each passing day. It has become a norm to take count of the number of deceased and total number of infected, towards the end of every single day and today, India has witnessed a massive spike in the number of newly added COVID-19 positive cases.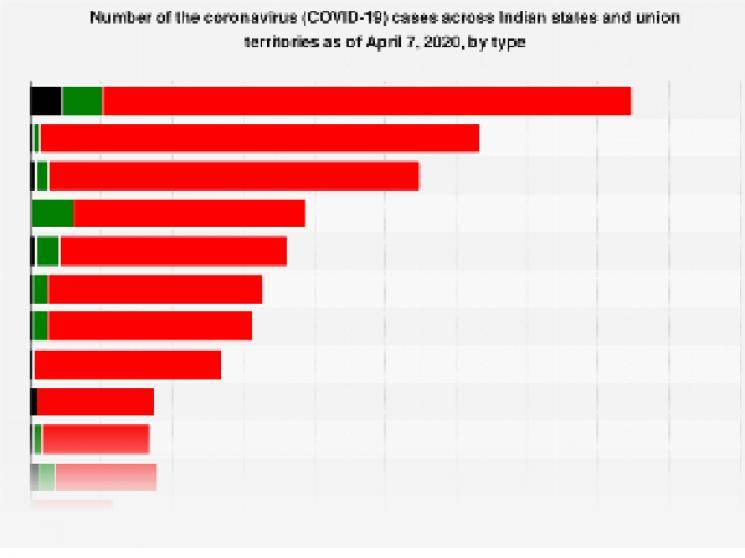 It has come to light that 518 new people have tested positive for the Corona Virus in India, in the last 24 hours alone! This takes the overall tally of our country to a staggering 4789, with the march towards the 5000 mark happening rapidly. Of these cases, 4312 people are still on the active list and are either in quarantine or undergoing treatment; 353 people have been cured and discharged or have migrated while the death toll stands at a sad 124! Many states in our country are reporting huge spikes in the new number of cases identified and it is being reported that the Tablighi Jamaat meeting at Markaz, is responsible for over one-third of the total COVID-19 positive cases reported in India.
Galatta Media requests everybody to follow the mandated guidelines and stay indoors to prevent the spread of the Corona Virus! Stay indoors! Stay Safe!