Low-cost steroid Dexamethasone permitted by India to treat moderate and severe corona patients
By

Vivek Raj

| Galatta |

Jun 27, 2020, 03:50 pm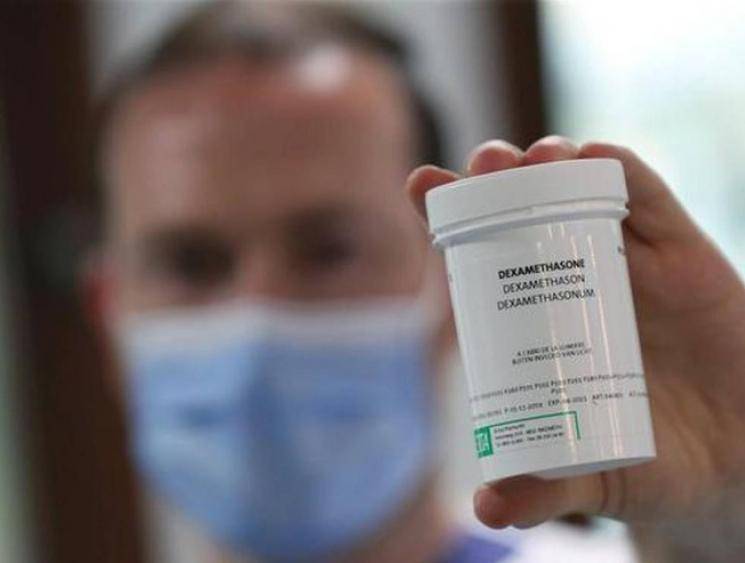 The government gave its approval on Saturday for the use of the low-cost steroid drug dexamethasone for treating coronavirus patients with moderate and severe symptoms. An alternative to methylprednisolone, the World Health Organization (WHO) had recently called for the increase in the production of dexamethasone after it recently showed life-saving potential in United Kingdom's clinical trial, 'RECOVERY', among severely-ill COVID-19 patients. The low-dose steroid, dexamethasone, also low in cost, has been in the market for more than 60 years and reduces inflammation.
A revised version of the "Clinical Management Protocol: COVID-19" document, which is used as a reference by health professionals, has now been issued by the Ministry of Health and Family Welfare. The ministry had earlier this month included in the dossier the loss of smell and taste as new COVID-19 symptoms. The change to the document was made upon expert consultation and based on the latest available evidence, the Ministry said in their statement. As per the document, dexamethasone is predominantly used for reducing inflammation in other diseases such as arthritis and has now been given the nod for treatment to patients requiring oxygen support and those with excessive inflammatory response.
A team of researchers from the Oxford University recently announced that dexamethasone was administered to over 2,000 severely-ill hospitalised coronavirus patients. The low-dose steroid proved effective in reducing deaths by 35 percent among those who were on ventilators. WHO has also emphasized the use of dexamethasone under clinical supervision and only on patients suffering from severe and critical disease. The preliminary findings by the Oxford team also showed that treatment for patients on ventilators using dexamethasone reduced mortality by about one-third, while it was cut by about one-fifth for those requiring only oxygen.
The Health Ministry's latest data for coronavirus shows India recording the highest single-day jump to date with 18,552 new cases, taking the total case count to 5,08,953, and is now the fourth worst-affected nation in the world with the death toll climbing up to 15,685 fatalities.