Madhya Pradesh constable says his buffalo needs him in leave letter from COVID-19 duty
By

Vivek Raj

| Galatta |

Jun 26, 2020, 03:50 pm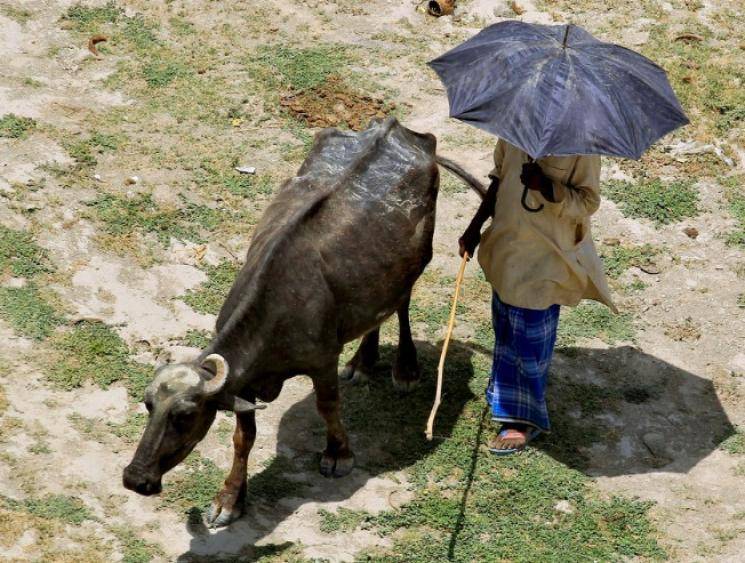 Health officials and law authorities have been actively standing tall for the welfare and safety of the people ever since the COVID-19 outbreak with many working without any breaks from their duty. As many have been engaged in their duties for a long time without a break, exhaustion has seeped in several policemen in Madhya Pradesh among whom a few had applied for leave. Among the leave letters, one from a constable stood out for its peculiarity. Posted as a driver in Madhya Pradesh's Rewa with the 9th battalion of the Special Armed Force (SAF), the constable in his leave application has mentioned his love for his buffalo as one of the two reasons he wanted to a leave with the other cause being his mother, about whom he writes less than two lines, while going on to speak highly of his beloved animal at lengths.
The constable writes to his commandant saying, "Sir, I have been posted under you. My mother has not been well for nearly two months. In addition, I have a buffalo back home, which is very dear to me. It recently delivered a calf and there's no one to take proper care of them. The buffalo's milk helped me pass the police recruitment and she is the reason I got a job in the police department while also being through the thick and thin with me. It is time for me to repay. I humbly request you to grant me leave for six days so I can give my mother necessary treatment and also look after my buffalo."
The leave application letter, ever since its submission, has gone viral not just among those in the department, but with the townspeople as well. An official in the 9th battalion speaking to press persons later said that all leave applications are taken into consideration seriously and there have been no objections raised to those wanting to take leave.
The number of coronavirus cases in Madhya Pradesh currently stands at 12,595 people testing positive while 542 patients succumbing to the deadly effects of the disease, as per the latest data on the dashboard of the Ministry of Health and Family Welfare.