Teachers in Jharkhand village teach using loudspeakers for students without smartphone or internet
By

Vivek Raj

| Galatta |

Jun 27, 2020, 02:01 pm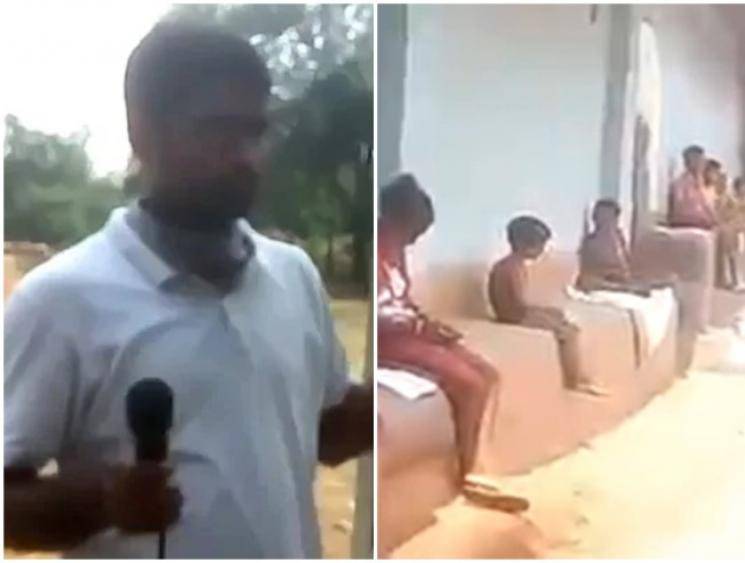 Schools and colleges across the country have been shut down for a while now and students learning via online classes are being advocated in light of the COVID-19 outbreak. Having said that, a majority of students, especially in rural areas, cannot afford a smartphone or an internet connection to pursue online classes. Despite the disparities, teachers in Jharkhand's Dumka have now come to the rescue of children in the district by setting up loudspeakers to teach them their classes.
The Headmaster of Bankathi's Upgraded Middle School in Dumka, Shyam Kishore Singh, along with five other teachers, now teach around 200 students using loudspeakers set up on trees and walls across the village. Teachers use a microphone to take classes for two hours everyday for students from morning 10AM, which have reportedly been going on since April 16. Videos of students doing the rounds online show them sitting apart from each other outside their homes adhering to social distancing while following the classes being conducted over the loudspeakers. Teachers teach various subjects with students taking notes from wherever they are attending classes with a few even saying the method is proving to be effective despite the communication barrier.
Mr Singh, in a statement said, only 42 have smartphones at home out of the 246 students, and a decision was thus taken to conduct classes using loudspeakers while dropping the idea of online classes as it wasn't the best medium under the circumstances. Regarding addressing doubts posed by students, he says students send in their queries using any mobile phone in their homes and the teachers respond the next day in class. The idea behind the installation of loudspeakers was that no student misses out on the education necessary considering not all families can afford to buy a smartphone or have an internet connection.
Rajeshwari B, Dumka's Deputy Commissioner, lauded the quick thinking and the efforts of the teachers to make best use of available tools to provide education to students in the district especially amid the coronavirus pandemic. She said, "These innovative ways help the students a lot as well as the parents who are aware of what is being taught in school. This is a very welcome step,".